Living in a big city is exciting, but living in a cramped apartment, and sharing it isn't so thrilling. There's little room to move around, and you always have too many things, too many shoes, jacket, clothes and other stuff you are piling up.
You can change all of that; you just need to embrace the minimalist attitude towards life and fashion.
If you're wondering how to be a minimalist with clothes, we've got you covered!
Benefits of being a fashion minimalist
Minimalism is now a movement that extends to all areas of life, from house to fashion. If you are thinking of ways how to be a minimalist, you are certainly on the right track as it comes with loads of benefits. Here are the perks of opting for a minimalist wardrobe.
Choose quality over quantity and save money
Choosing quality pieces over quantity means you save money. Buying the initial piece may cost more, but unlike cheap clothing that quickly gets destroyed, premium clothes last longer. If you invest in sturdy pieces with high-quality fabric and a classic design, they will last many seasons making the cost-per-wear-ratio affordable. These capsule clothes are a strategic decision that will not go passe with trends.
Minimalism is a green choice
Minimalism is a green choice that helps you save the planet. When you stop wasting money on clothes that you throw away after just a few washes, you don't add to landfill waste. Moreover, choosing a curated wardrobe means you don't contribute to the carbon footprint because you're not supporting clothing factories that produce cheap clothes by exploiting labourers and material resources. This lifestyle is a responsible route that makes you a better steward of Mother Earth.
Stylish, elegant clothes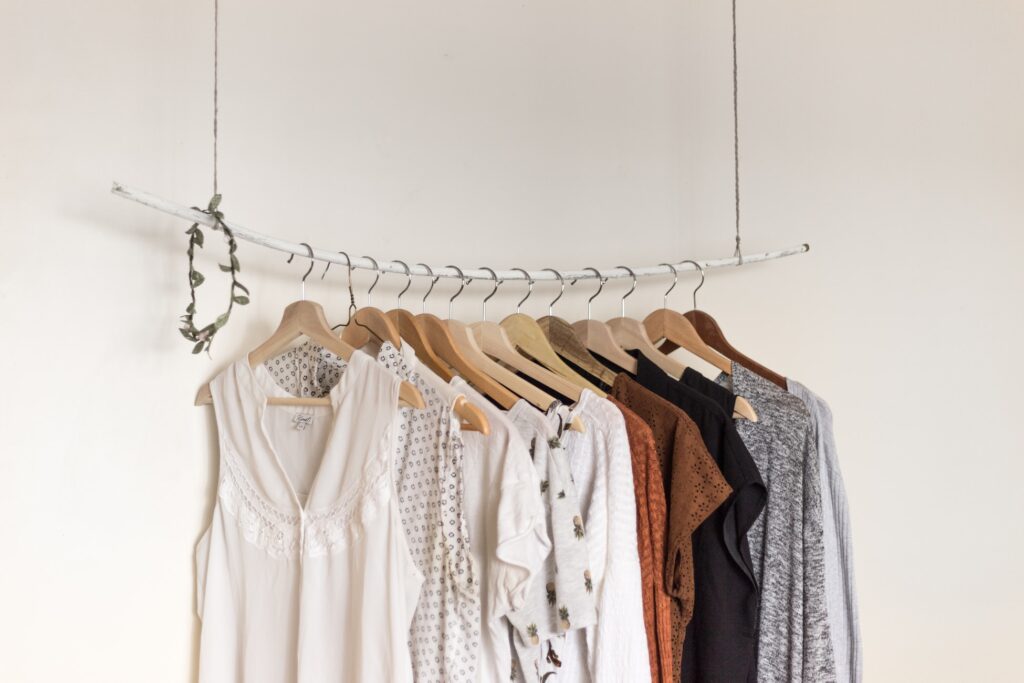 You are a "fashion DO" if you are wondering how to be a minimalist because minimalistic clothes exude timeless elegance. Often, these clothes have chic hues and basic neutrals that go well with anything. Unlike trendy pieces with a life span, minimalist garments offer a classic, fool-proof palette with superb cuts and premium fabrics that go well for every season.
You dress quicker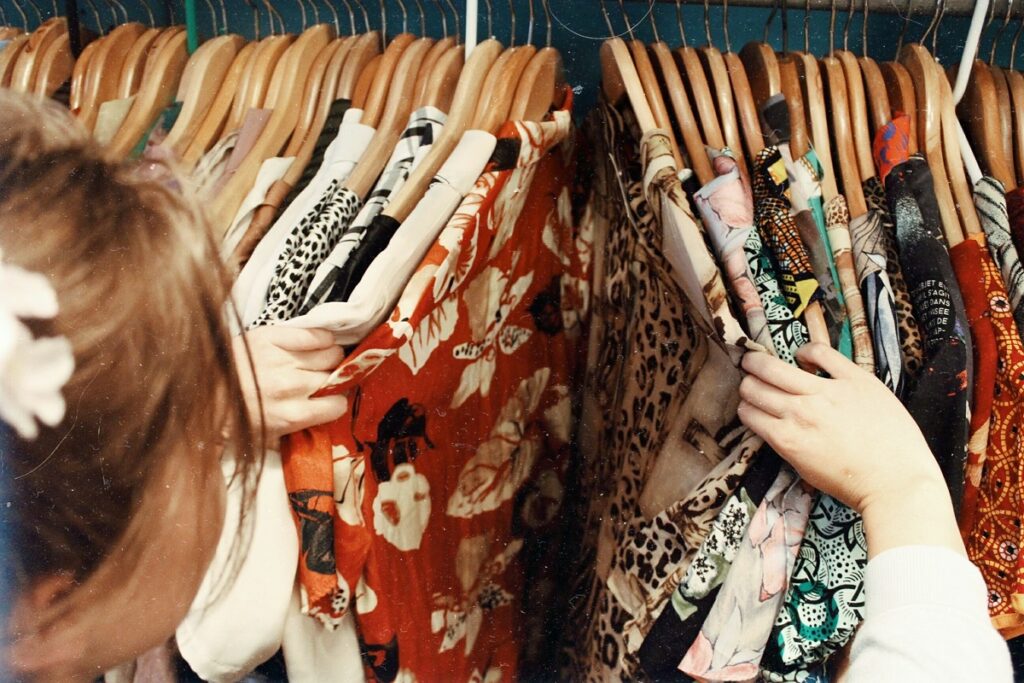 When you're no longer confused by a closet that's bursting at the seams because you've let go of your materialistic tendencies, you can get ready faster. You'll spend less time fretting over what to wear because your wardrobe is simple and fuss-free. When your possessions no longer consume you, you'll have more time and feel freer. After all, there's more to a beautiful life than owning a bunch of meaningless things.
5 tips for creating a perfect capsule wardrobe
If you truly want to know how to be a minimalist with clothes, you have to create a capsule wardrobe. Building a capsule collection is a fun and money-saving endeavour.
It also ensures you will always have something classic to mix and match so that you won't get bored with your closet. Best of all, this decision will save you from having to stress over what to wear. Here are five essential tips to get you started.
1. Sort, declutter, and organize your wardrobe
The time has come to purge your closet that's been weighing down your life. Organize them in a keep, unsure, donate, and throw piles. If something looks frayed, it is time to throw it away. If it still has a lot of life left, you can donate. A good rule of thumb is if you haven't used it in six months to a year, you most likely will never use it, so go on and give it. For any items you feel on the fence about, put them in the unsure box, and keep in storage.
2. Create the new structure of your closet
After cleaning your closet, identify a structure for your capsule closet. Assess what kind of lifestyle you live. Are you a serious office girl, do you have a casual work setup, or are you working from home?
After the evaluation, you will be able to list what you need. Your preference will also help you build a list, such as preferring pants to skirts or loving dresses and cardigan. Making a shopping list will help you pick what items to invest in for your collection.
3. Shop for investment pieces
Once you've got your shopping list, it is time to head off to the mall to build your capsule wardrobe. Stick to your list and invest in good quality pieces. Look at the fabric material, the stitches, and the cut. Make sure it fits you well because you will be using this for a while.
4. Prioritize the basics
The foundation of any capsule wardrobe is a collection of essential pieces that come in neutral colours. These materials are versatile and will readily pair well with your essentials, along with your statement accessories. When you stick with the classics, you can dress them up or down with ease.
5. Exude your personal style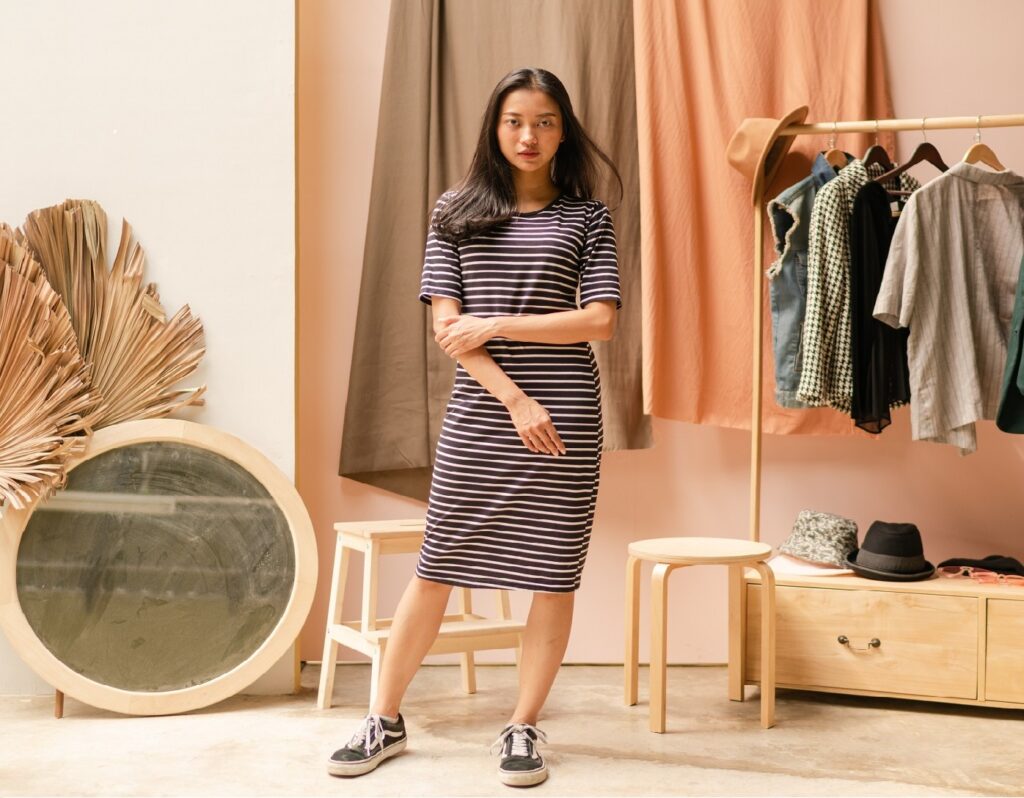 Every capsule wardrobe is a bit different, as every personal style is. The concept is similar, but the pieces you buy will vary. You can opt to layer with several colours, or you can choose a more straightforward monochromatic theme. The power of choice is in your hands, so you must let your unique style shine.
If minimalism is just an experiment…
We hope you declutter and make a minimalist lifestyle a commitment. It will help you save money and ensure you never commit a fashion faux pas. However, if minimalism is just an experiment, and you can't even think of giving away your belongings, you can store them.
At Access Box Storage we'll get you free empty boxes, collect them and store them until you are ready to let everything go without doubts in your heart. And if minimalism isn't for you, you can always get your items back.