Whether you're packing up to move into a different neighbourhood for your dream home, to a new dorm room, or to the city for a new job, one thing is sure: you need to pack some moving boxes and organise.
Most people start sorting and packing weeks before the big move. If you want to be able to do this efficiently, you must know how to pack boxes for moving to help you secure your items, keep everything organized, and most of all, make unpacking much easier.
If you're wondering how to start and what to do, you landed in the right place. We're sure these tips and tricks will help you.
The box packing strategy tips
Start packing with the right materials and tools
The most common items you need for your big packing task are boxes, packing peanuts, bubble wrap, packing paper, tape, scissors, marker, and of course, moving boxes. You may also need to prep a box cutter, in case you need to pop open a box that you've sealed.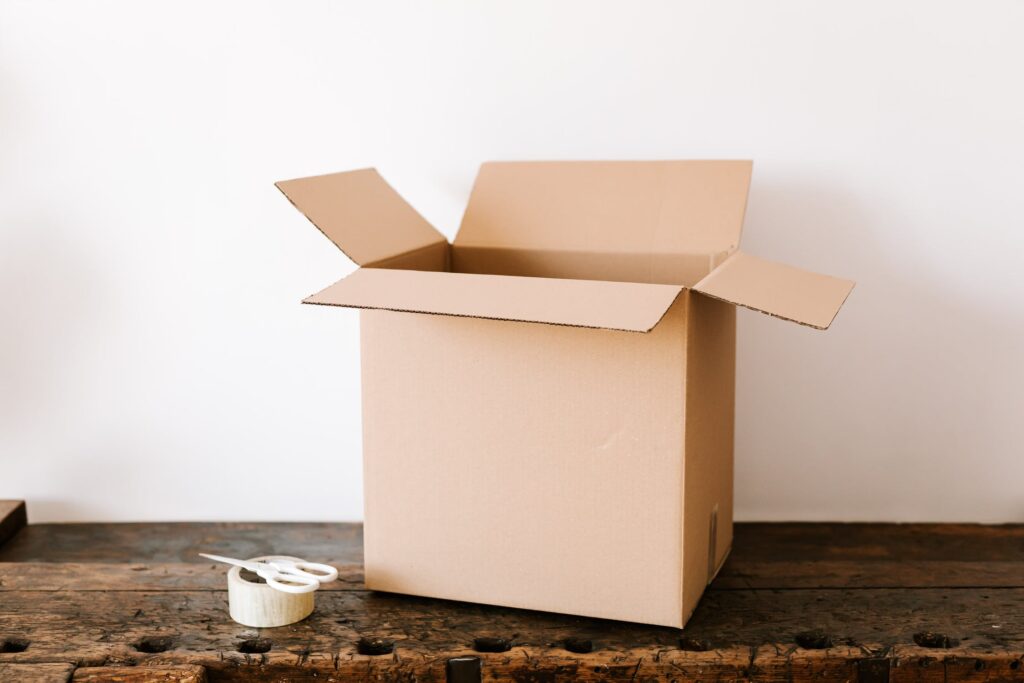 Don't forget to prep a dust rag to get rid of dust bunnies on your books and other stuff before you place them in the container. Ziplock bags for small items are also beneficial for organizing your stuff. The key is to put your things properly so you'll have an easy time unpacking when you get to your destination.
Choose the proper boxes for moving
You may be hiring professional movers, or you could be making the big move on your own. If you're moving from one place to another in London, you can use our storing services in between the move and get boxes for free.
However, if you're attempting a DIY move or your chosen movers don't include packing materials, buy new boxes.
Even though it's tempting, don't just get free old boxes from the grocery. Avoid anything that once contained food and drinks. Past spillage, though dry, can still attract insects like cockroaches, ants, or mites. It would be a terrible nightmare to bring these pesky pests into your new abode. Old boxes are also less sturdy, so the safety of your stuff is compromised.
Plan ahead with a list and schedule
After you have your moving equipment sorted, the next to do thing is to make a list of how to organize packing boxes for moving. Packing can be stressful and overwhelming, but giving yourself attainable goals and the timetable to achieve them will ease your burdens. Doing this ahead will also give you a chance to declutter. Throwing junk and moving the essentials will be cheaper and more manageable.
Make a complete moving checklist, so you don't forget anything.
Prep those moving boxes
If you are wondering how to pack boxes for moving, one thing you must prioritize is to build a strong foundation for your belongings. Don't forget to line the bottom exterior with tape for an added layer of security.
Pad the bottom of the interior with crumpled paper, towels, or bubble wrap, and this serves a shock-absorber in case someone drops the box. These materials can also absorb (water or paper) or repel (plastic bubble wrap) water in case the box gets wet.
Fill the boxes properly
One of the best strategies is to organize your boxes for moving based on the contents of the room. That way, everything is grouped, and you can unload them where they need to go. As a general rule, items like clothes, files, or picture frames must stay together. Don't forget to bubble wrap the breakables!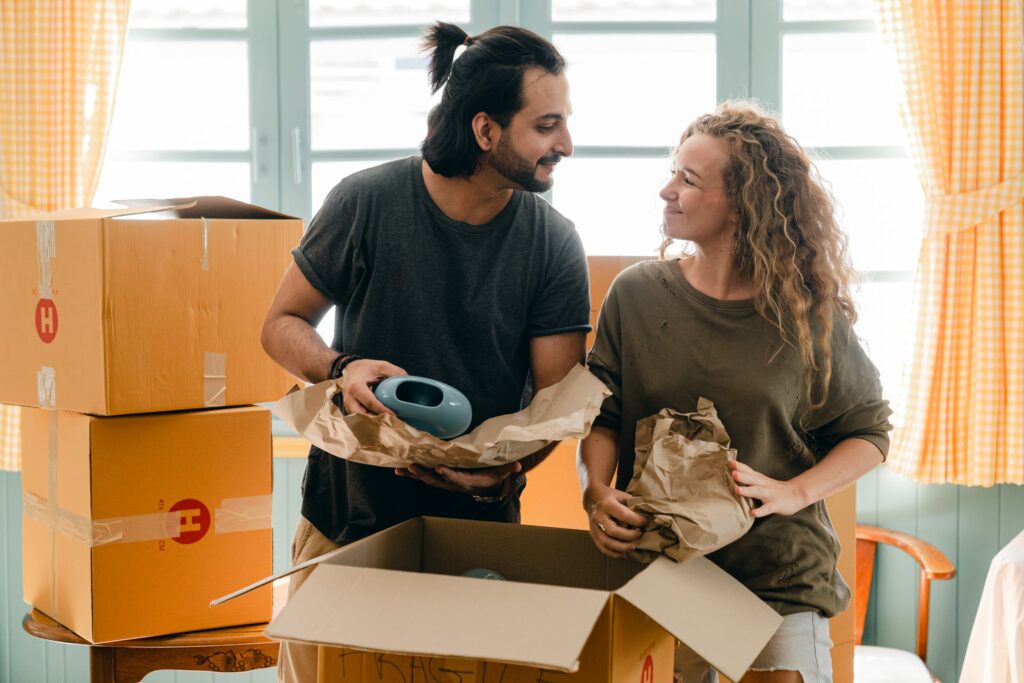 Bear in mind that you also have to handle the weight of the moving boxes. The suggested max weight load a person can carry without hurting the back is 25kg.
Try to mix your heavy items, like books with a few lighter ones to stick to that weight limit.
If you have space left to the top, add packing peanuts. The goal is to keep the top firm so it won't cave when you stack the boxes when distribution time comes.
Label the moving boxes
Don't forget to label your boxes!
Mark which room does a specific box belong to and make a rough list of contents.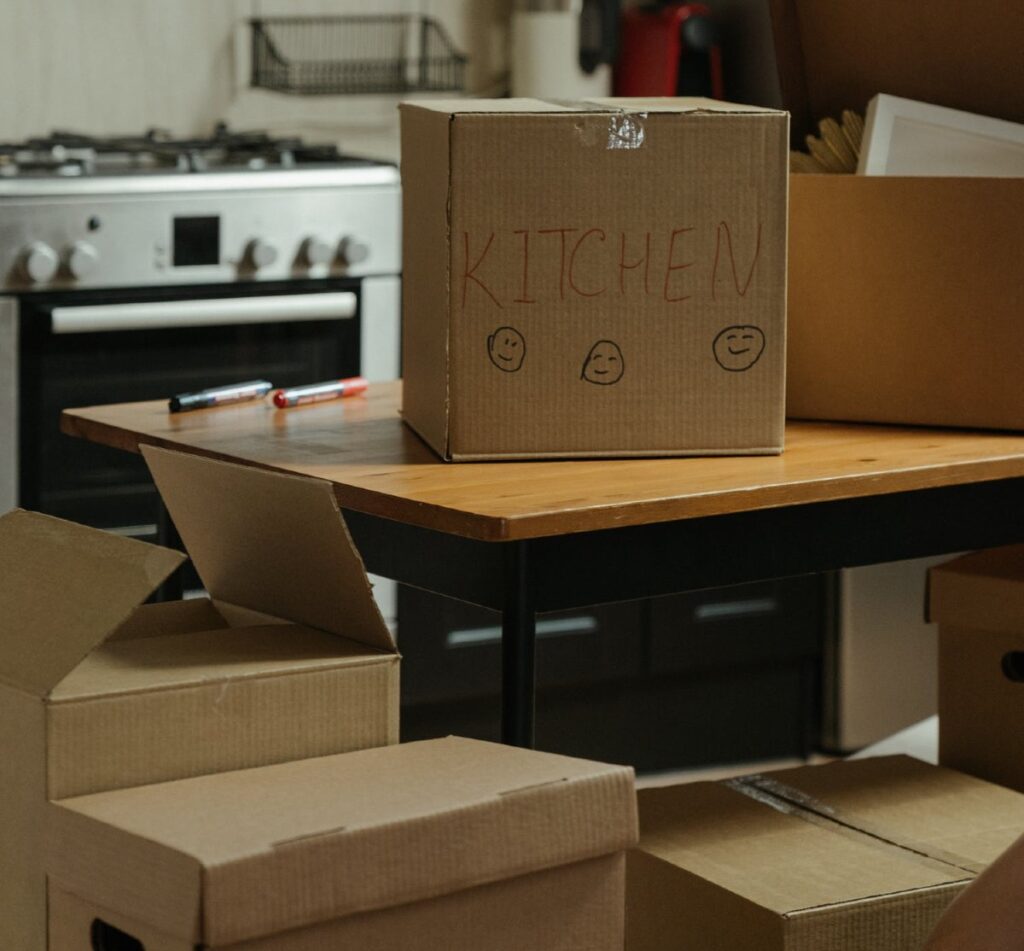 This method will help you determine if something goes missing along the way. If you're moving to a dorm room, don't forget to include your name and room number.
When you are faced with a sea of boxes once you unload, you will pat yourself on the back for going the extra mile and labelling every box. Be sure to put that last thing you need in the moving vehicle first. This way, you will be able to unload the essential items first when you arrive.
Do you need some extra space?
We hope we helped you with the moving tips. Home-moving is stressful as it is finding extra space between the move. If you need it, you can always ask us, and our services will come handy.
We can collect your boxes, store it and deliver them back when they're ready. And yes, you can request to pick them up and one London address and have them delivered to another!