Having a small garden, balcony, or patio can be beneficial during the warmer months as you can get much use out of them during this time. With remote work becoming a norm today, many choose to work from home on their balconies to enjoy the natural light and fresh air.

Generally, having an outdoor garden can be fun and relaxing, with you lounging around to enjoy the cool breeze and weather.
During the colder months, however, you will likely spend more time indoors. In the United Kingdom, October to January are considered the wettest months, so you will need to think about how to protect garden furniture during this time. While your outdoor furniture may stay intact and durable for most of the year, the same cannot be said during the winter season.
The snow and the freezing rain can have detrimental effects on your outdoor garden furniture, so it's essential to take the right steps to protect them. With winter around the corner, it is time to start preparing your furniture for the season.

There are actually three ways how you can store your garden furniture during winter:
Use covers.
Store it in a shed or a garage.
Store in a storage facility.
Use covers to protect your garden furniture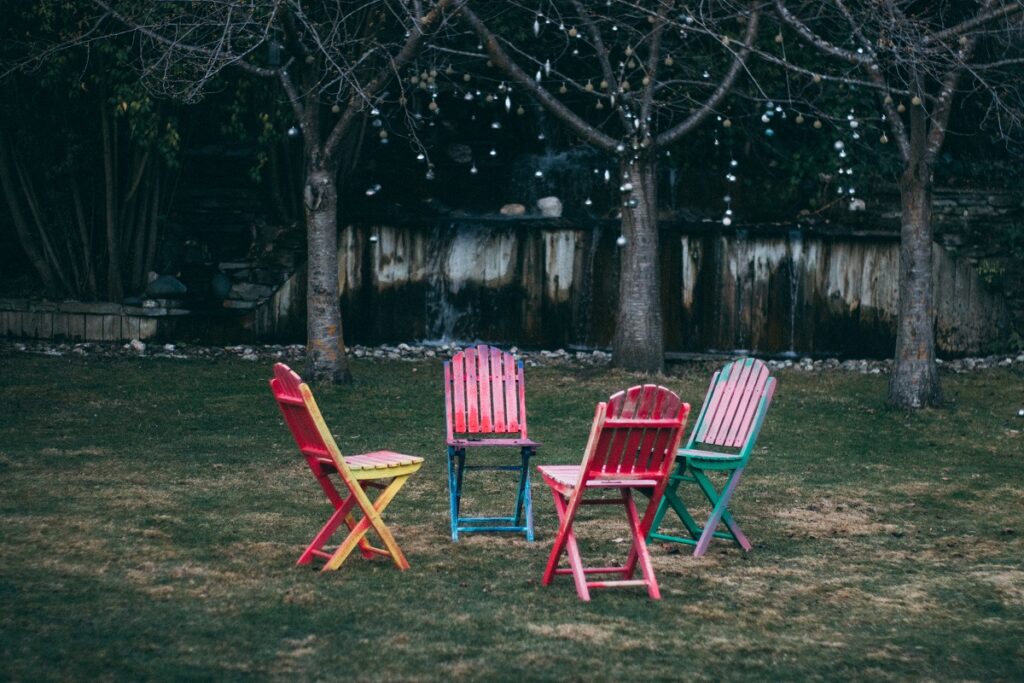 If you don't have any space to store your garden furniture, you will need to place outdoor covers on them. Even if you decide to store your furniture elsewhere, it will still be beneficial to put covers on them to prevent dust and dirt from accumulating. Invest in high-quality waterproof covers that can protect your furniture from winter weather conditions like snow, sleet, and rain.
The advantage of having furniture covers is that you can use them all year round and not just during the winter season. Most covers are also UV-resistant, so if you are not using your furniture due to high temperatures, you can also fit the cover to protect them from the sun.
With that said, covers can range in price, but if you plan to leave your furniture outdoors, you may have to spend more to get a quality cover. Likewise, you will need to clean your furniture and apply sealant before covering them, which can take up lots of time. Since the furniture will be left outside, you will also need to secure them well with anchors, cords, and anything to hold them down.
Put your furniture in a garage or shed
Storing your garden furniture in a garage or shed is considered the best way to protect it from harsh weather conditions. The main advantage of doing this is that your furniture will have sturdy protection as they are kept away from weather exposure and placed in a covered area. Some types of furniture, such as those made with wicker or rattan, are more susceptible to damage when left outside, so storing them somewhere is imperative.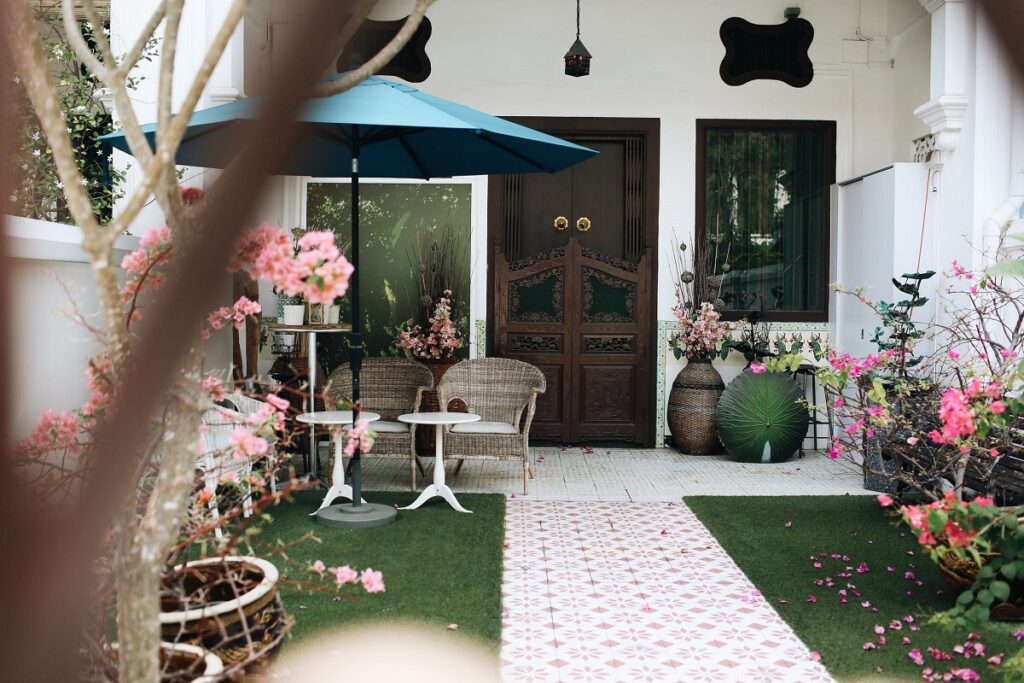 There are many ways to maximize the space in your garage or shed to ensure that your furniture pieces fit. Some furniture are collapsible, while others can be stacked up, so work your way around to make use of the space you have.
Should you decide to store your furniture, for the time being, the potential drawback will be the time and effort needed to prepare for it. You will need to remove and clean any cushions and store them indoors since your garage or shed can get damp, and the moisture can cause a build-up of grime or mildew. Before storing the cushions, make sure they are completely dry to prevent water damage.

Also, one major drawback for many Londoners would be the lack of space. It's hard to store furniture in a shed or a garage when you don't have one!
Keep your garden furniture in a storage facility
So, you have nice garden furniture, but no garage or shed. Also, garage rental In London isn't an option. You could literally buy 10 new garden furniture for the price you would spend on that.
So, one other option is keeping the garden furniture in a storage facility till spring. Much cheaper than renting a garage.

Plus, you don't even have to worry about transportation, the storage company will pick it up.
How does that work? Simple. But, the first step for you is to ask about pricing, as we're sure your garden furniture doesn't fit in a box.