We're sorry, we don't want to sound grinchy, but it's time to say goodbye to Christmas. Just look at your Christmas tree. The poor thing doesn't have any needles on it anymore.
If the tree's sad look isn't reason enough, maybe the fact that everyone is removing it is. Since the Victorian Era, people across the UK are removing decorations on the Twelfth Night of Christmas.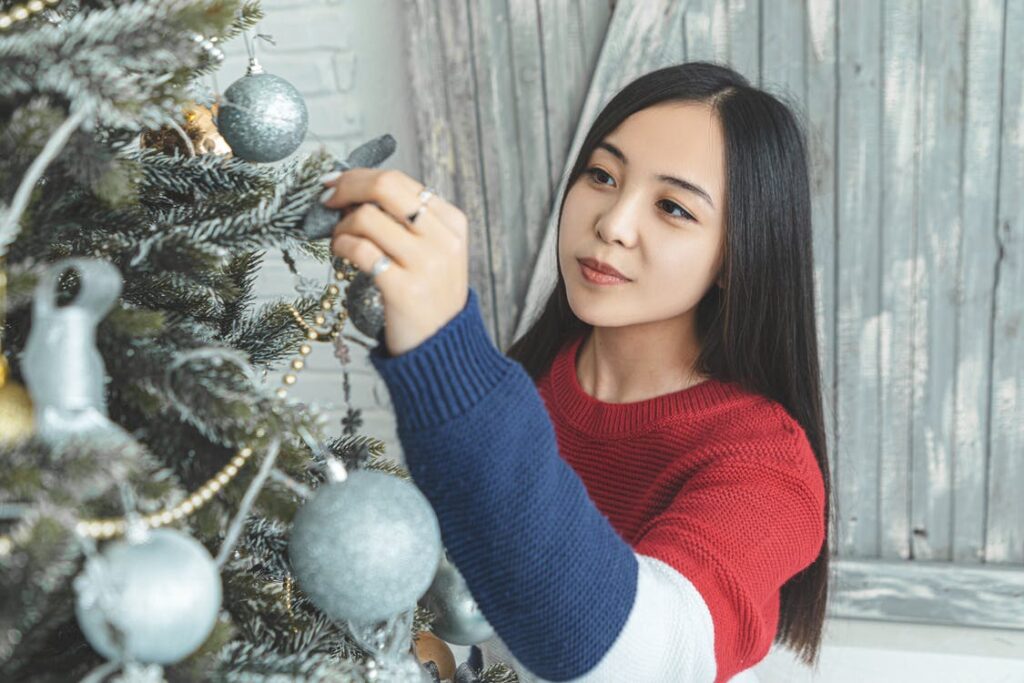 That info can be confusing as some consider January 5 as that day while some think its January 6 as it's the 12th day after Christmas.
January 6 is the Epiphany, the day when the Three Kings came to baby Jesus with gifts, guided by the star.
Whatever day you pick for storing Christmas decoration, that's absolutely fine (although the superstition says you'll have bad luck if you don't take it off on the right date).
Superstitious or not, the best way to store your Christmas decorations is to store it so you can use all of them next year.
Basic tips for storing Christmas decorations
Sort everything - Christmas baubles, lights, and whatever else you might have.

Clean the ornaments from artificial snow if there is any.

Remove batteries from any lights or ornament you might have.

Use transparent plastic bags for storing plastic baubles.

For fragile Christmas ornaments, you can use old egg cardboard boxes to store them.

When putting ornaments in a box, use bubble wrap or tissue paper to avoid damage.

Label everything.

Store them in a dry place to prevent mould from appearing on the decorations.
Your Chrismas decorations should be perfectly fine when you store them like that, but we have more insights on storing the festive stuff.
How to store Christmas lights?
Store your Christmas lights separately from other ornaments. There are two reasons to do so:
You can use your Christmas lights for any party you will be organising, especially if your Christmas lights are outdoors. Summer evening garden parties look really nice decorated with tiny lights.
Lights are electronics, and storing electronic devices has its own rules and principles.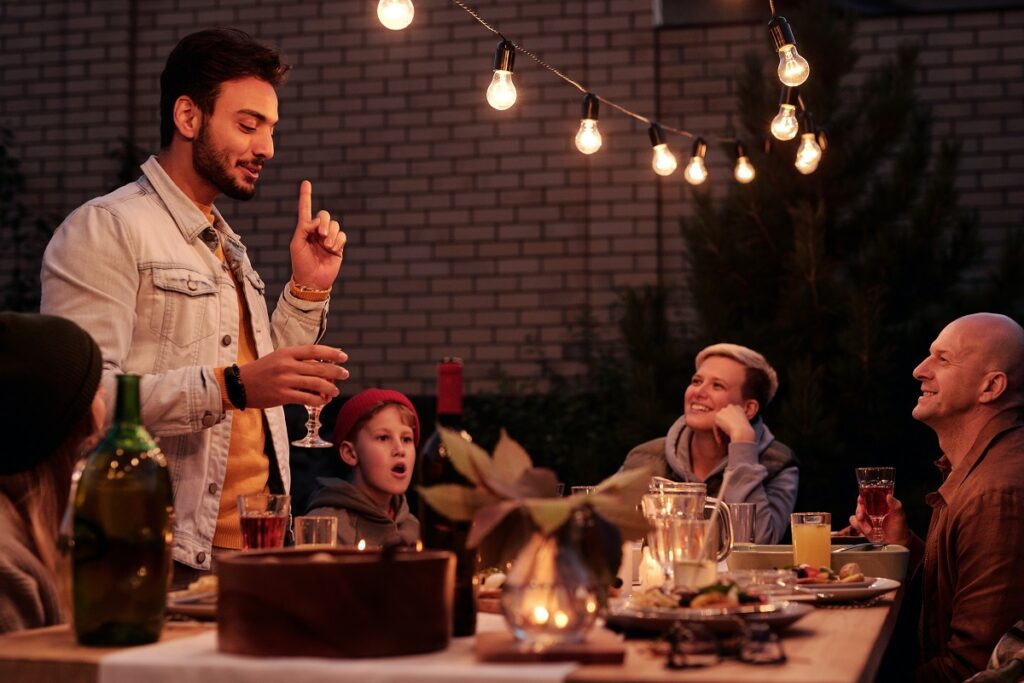 Whenever you'll use the lights again, whether it's the garden party you don't want to occupy yourself with detangling. It's the worst-case scenario, and it can ruin your decorating mojo.
To be sure you've done everything right:
Remove the batteries from your Christmas lights if there are any.

Check if all the light bulbs are working and try to fix them by twisting or wiggling them.

Wind them up. It's vital to wind the lights neatly, so they are ready for use when you unbox them.
You probably got a plastic winder with the light which you probably threw away. So, find a coat hanger or a piece of cardboard and wrap the lights around it. Wrap the lights around it neatly, and you're ready for the next season. Of course, use a separate piece of cardboard or a coat hanger for every Christmas light.
Put the lights in a cardboard box, add some newspapers bubble wrap in between.

Store in a dry place.
Store your artificial Christmas tree like this
Having an artificial Christmas tree has its benefits - the needles don't fall off and, even though it's made out of plastic, you can use it again and again.
If you want to make a positive impact on the environment, environmental experts say, you have to use it for, at least, 10 years.
But to use it for a decade and more you have to store it with care, so it resembles the tree you picked up at the store.
1. Remove the sections first, unplugging them one by one and gently laying them on the floor.
2. Gently clean the dust off. Make sure that everything is dry.
3. Fold up the branches, so they are pointed upward.
4. If you don't have a bag or a plastic container take some plastic wrap (the kitchen one will do) and put it around the folded branches. That way you secure it.
5. Store your tree in a dry place. Even though it's plastic, it can get a mouldy smell if stored in a damp place. You really don't want your magical Christmas tree to smell like an old basement once you open it up next year.
Where to put your Christmas decoration?
When you live in a big house with a big garage, you don't ask yourself that question. If you live in London, you're one of the lucky people who have space, and you can put it in your attic or shed. Most of us live in apartments.
The most important thing is to put your Christmas decoration and the tree in a dry place or protect it from moisture.
Try to move the boxes under the bed or deep in the pantry, where you don't usually go in.
When the bauble box becomes yet another annoying box that you trip over, it's time to send it to storage.
Access Box Storage can pick it up whenever you want & we'll return it right before your next Christmas. It's hassle-free storage.