As the seasons change, you'll probably find yourself with a tonne of clothes that you have no intention of wearing for the months ahead. Unless you have a spacious walk-in wardrobe, finding an out of season clothes storage space is essential to organising your wardrobe space.
So, get started with our clothing storage ideas and save yourself wasted time searching through your clothes or squeezing them back into your wardrobe after doing laundry.
4 Helpful Tips for Storing Your Out of Season Clothes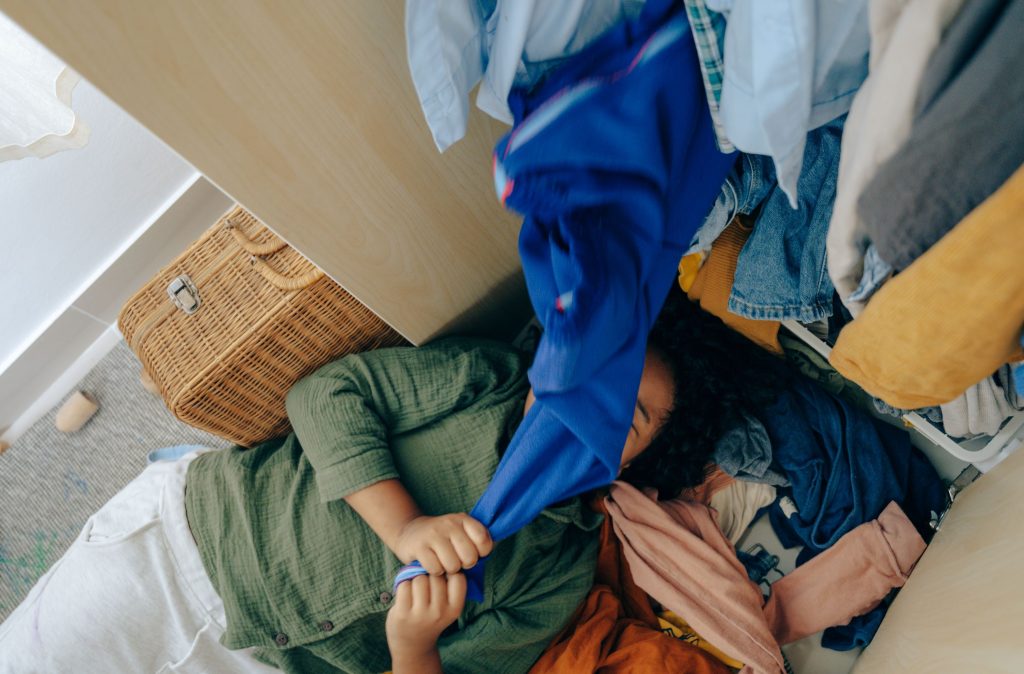 1. Clear Out Your Wardrobe Before Storing
When the weather changes and the warmer or colder months creep up on us, it's a great time to review your wardrobe and decide what you no longer want to wear. We are all guilty of having a few items of clothing that we forget are lurking at the back of the wardrobe.
If you have not worn a piece of clothing for more than a year, you might want to consider throwing them away or taking them to a charity shop.
2. Wash Your Clothes Before Packing
Now that you've cleared out your wardrobe, it will make packing and storing your clothing a much simpler process.
We recommend washing all your clothes that you plan to store before packing them away, so you avoid mould growth and odours spreading. Try to remove any stains and consider taking a trip to the dry cleaners for any delicate items.
3. Do Not Store Your Clothing in Plastic Bags for Too Long
The reason for this tip is that most clothing fabrics need to breathe to prevent moisture from building up which can cause odours and mould to grow.
Placing them in airtight plastic bags, vacuum seal bags and plastic dry-cleaning covers will prevent the fabric from breathing and can potentially damage your clothes.
Storing your clothes in a cardboard box will mean that you will be able to keep your clothes aerated so they can last longer when placed into storage.
4. Fold Your Out of Season Clothes
Even though your clothes will be sitting in a storage facility for a period of time, we wouldn't recommend stuffing them into a box. They could possibly get crumpled or damaged, which could potentially ruin them when the season is right for them again.
When packing your out of season clothes, we recommend folding items such as t-shirts, jumpers, trousers, and jackets where they can be easily packed into a storage box without damage. Our storage boxes have a maximum weight of 25kg, which gives you room to store plenty of your out of season clothes if you fold them neatly.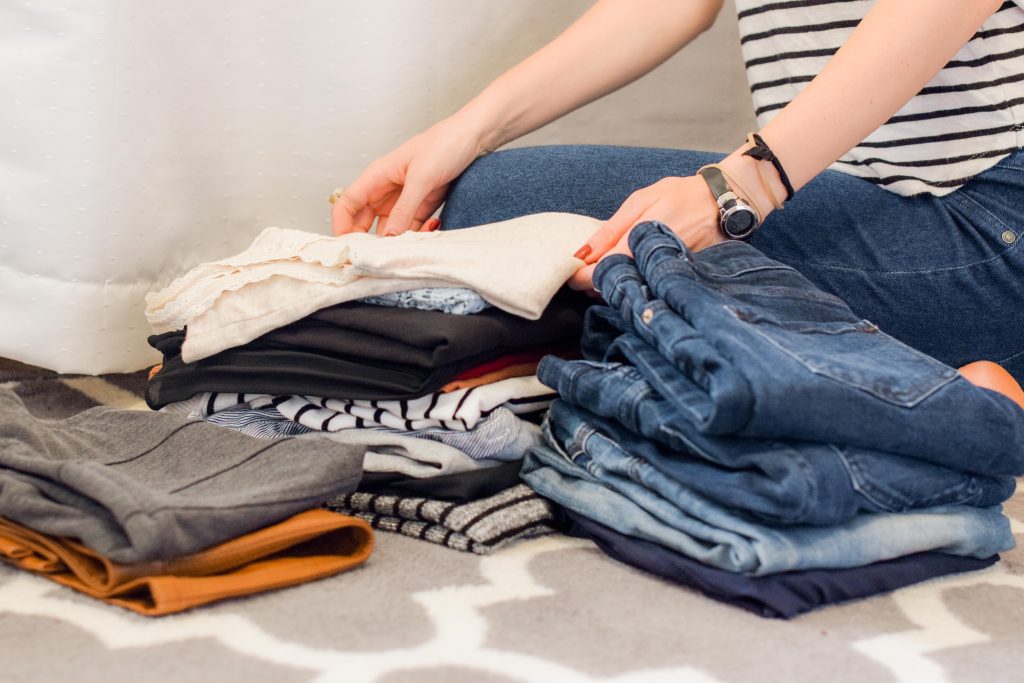 Try Using a Box Storage Facility For Storing Out of Season Clothes
Due to having limited space at home to store your out of season clothes, you might consider putting your belongings in a shed or a garage. However, this could pose a potential theft risk as well as conditions that could cause damage to your clothes.
Using a box storage facility could be the solution you need. At Access Box Storage, our purpose-built London storage facility is safe and secure as it is monitored by 24/7 CCTV and secured by a fenced perimeter and fire detection systems.
We store your items by the box, which works out much cheaper than it is to store in a self-storage unit.
We operate box storage with a pickup and delivery service, which means we can drop off our Access Box Storage boxes at your London postcode for free. We then return to collect them at a later date after you have packed. Then, when you are ready, we will deliver your boxes back to your location.
So, if you choose to store your out of season clothes with a box storage provider such as Access Box Storage, we have some top tips you should consider when packing your items and how to book this type of storage with us.
How to Book Out of Season Clothes Storage with Access Box Storage
Firstly, type in your London postcode and then select how many boxes you need to store your out of season clothes and for how long you want to store them. We provide free boxes and sell packing materials which we deliver with your boxes. No need to go out and purchase these separately.
Next, select a delivery date and time that is convenient for you. We will deliver your boxes and packaging and let you get on with packing. When you're finished, we will then come and collect your packed boxes and take them to our secure storage facility.
When the seasons change back around, simply log into your online account and book a return date for your storage boxes to be returned to you.