Moving can go way smoother than you think if you rely on a printable checklist for moving house. In this way, you can make sure all steps are followed at the right time, and you won't have any last-minute emergencies.

With a moving house checklist, you'll have time to brainstorm on what's the best approach for your moving and to schedule the next steps. You'll gradually start packing and get everything sorted on the admin side.

We kept the two separated so that the printable checklist will be extra clear!
Moving house checklist: Two months before the move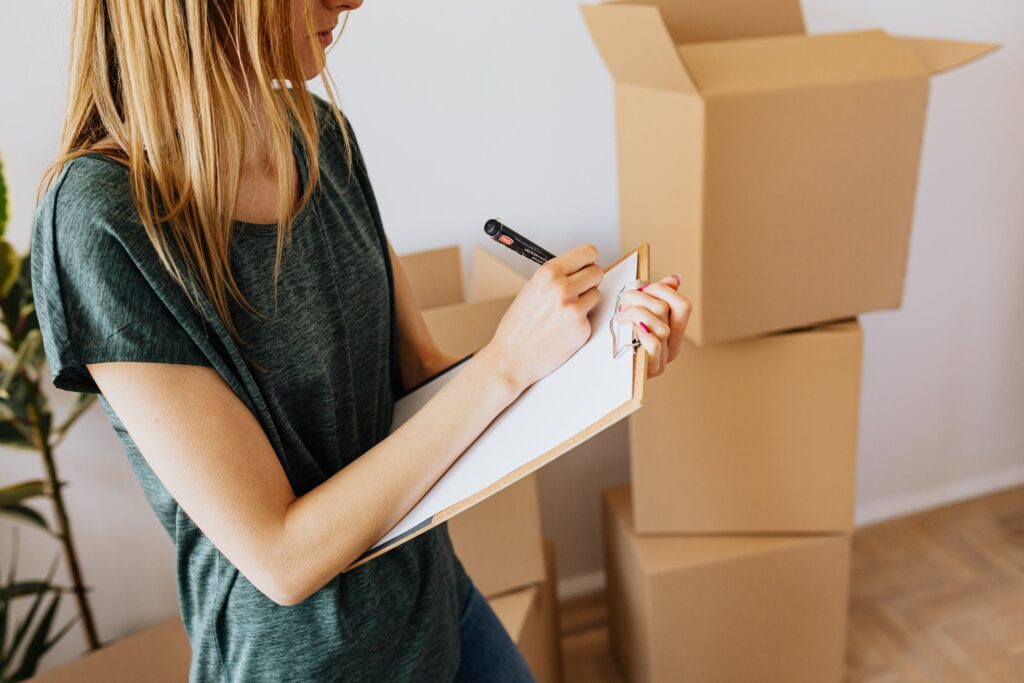 Jobs-to-do
Declutter - book a visit to the tip and plan a trip to charity shops to get rid of all things you don't need


Collect boxes - post social request and ask friends for spare boxes or request from a supermarket
Admin-to-do
Renters: give notice to your landlord


Notify phone and internet providers about your change of address


Plan temporary storage to help make your home more presentable for buyers. Visit Access Box Storage to begin this process
One month before the move checklist
Jobs-to-do
Start packing spare bedroom and rarely used items


Clean out and pack up the shed and garage


Buy additional packaging you need
Admin-to-do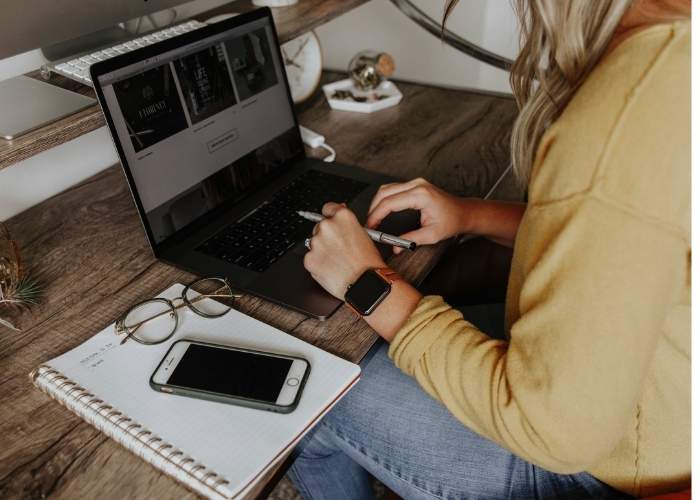 Research and book a removal company – Checkatrade.com and comparemymove.com will show your best local options


Research and book van rental – If you're moving your own belongings


Research and buy moving insurance to cover your belongings during transit if your removal company doesn't provide


Contact Royal Mail to organise post redirection


Make an inventory of your belongings and take pictures of valuable items. You can check the pictures after the move to see if anything has been scratched or chipped


Inform car, home and life insurance, council, doctor, friends and family of your moving date and new address
1-2 weeks before the move checklist
Jobs-to-do
Start packing away non-essential/seasonal items that won't be used in the next 2 weeks


Plan and cook recipes that will use up all the food stored in the freezer


Dismantle larger furniture that will not move in one piece
Admin-to-do
If needed book the day off work or arrange childcare or pet care for the day of the move


Research and book storage to store non-essential items you won't need when you move into your home. Having more space allows you to better arrange your home


Confirm location, date and time with the removal company. Arrange parking permits if needed


Renters – schedule time for key handover and house inspection with your landlord


Redirect your TV license to your new home address
1-2 days before the move checklist
Jobs-to-do
Finish the packing – making sure to label the boxes with the room that they will be moving to in your new house


Put the final load of washing on so that you're not moving dirty clothing


Pack important documents and valuables in a marked-up separate box so they're not mixed with general belongings


Pack an overnight bag so that you have everything you need for your first night and day in your new home


Get the tools ready and disconnect all appliances that you're taking with you and defrost your freezer


Pick up the van if you're moving your own belongings

Admin-to-do
Re-arrange grocery delivery to your new home address


Contact utility companies to let them know your moving and your new home address

Moving Day
Jobs-to-do
Inform the removal company on the label instruction on your boxes


Renters – take photos of each room as proof of the condition you left it in


Enjoy the moment you're moving to your new home


Admin-to-do
Take the final meter reading
Your new home list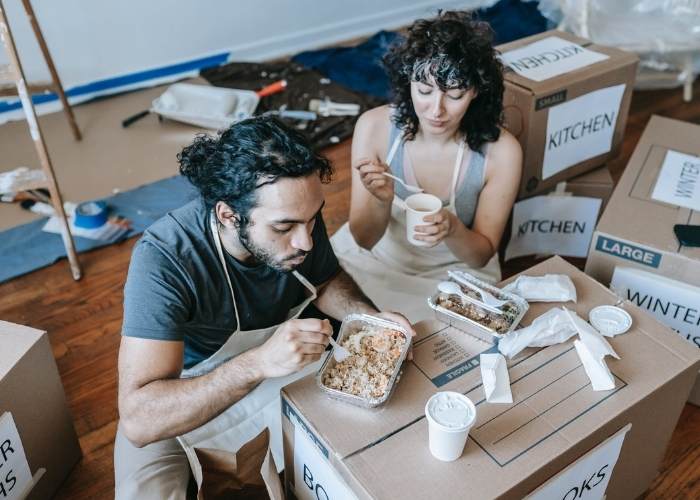 You did it! Time to take a deep breath and give yourself a pat on the back.


Unpack your first day bags so that you have the essentials in your bedroom, bathroom, and kitchen.


No cooking for tonight: order your family favourite takeaway and enjoy your new home atmosphere.