A few things are as exciting as holding in your hand your first flat's keys. Are you new to the renting world and approaching renting a flat for the first time?

If you are starting to look for a new home, it can be a challenging - and confusing - time. Reaching a new level of independence is such a formative experience: with the right tricks, you can make sure everything will go smoothly.

From choosing the right home for your budget and your needs to assuring your rights as a tenant are protected, there's certainly a lot to think about. We rounded up useful insight on how to find the ideal flat, manage admin and finances, and finally enjoy your new life!

Renting a flat for the first time, quick tips:
Write a checklist
Choose your area
Is the property in good condition?
Get a good deal
Deposit and additional fees? Know your rights!t
When your new London flat get's too small…
Tips for renting a flat for the first time
Write a checklist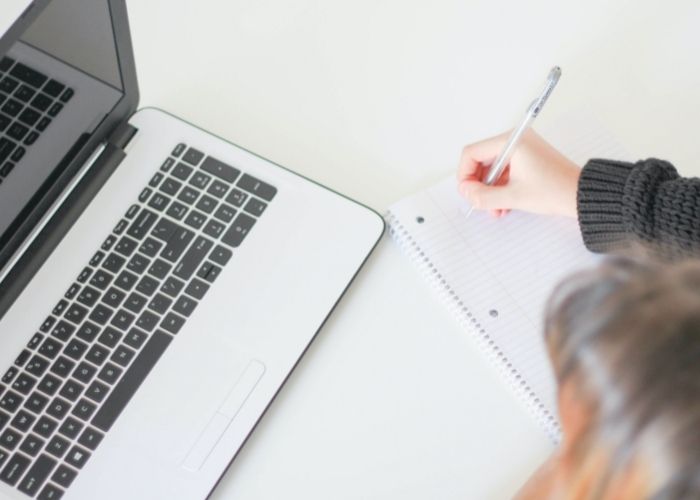 If you need to narrow down your options, write down a list of practical features that you're looking for in your property. And don't be afraid to be specific: having an extensive list of pros and cons will help you choose the right flat. You just had a crush on a property, but will it actually meet your needs?

It's good to follow your gut feeling, but finding a flat and signing a contract is a big deal: try to have more of a rational mindset. Your list could include anything: a reliable web connection if you prefer carpet or a wooden floor, a bathtub or a shower.

Will it come furnished or unfurnished? Furnished homes tend to come with at least the main items you'd expect in a property, such as beds, chairs, tables and storage units. If the flat is cheap but will come unfurnished, it will require an initial investment which can get quite expensive.
Choose your area
It is essential to consider the location of your new flat. Is it close to useful transport links? How long will it take you to commute to university or work? Is it a safe area? Do you have easy access to shops? Take some time to have a walk in the neighbourhood to get a feel of the surroundings.
Is the property in good condition?
On the day of the viewing, make sure to have a close look at the condition of a property. Examine if there are any signs of mould on the wall and ceilings, check the windows and doors to make sure they're secure. Run the taps and shower to test the water pressure and ask when the boiler was last serviced. Flush the toilet to make sure it's working properly too.
Get a good deal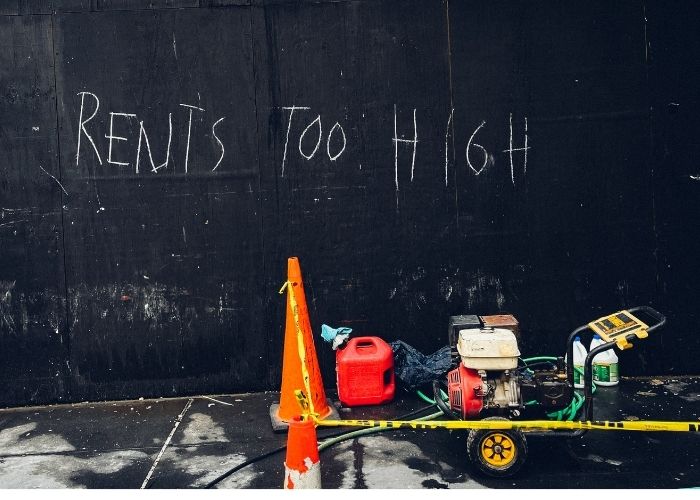 Do your research before signing a contract: compare your rent with prices of similar properties in the same area. Make sure you know exactly what's included in the rental payments. If something is not included, try to estimate council tax, utility bills, or water charges.
Deposit and additional fees? Know your rights!

Since 1 June 2019, most fees charged in connection with a tenancy are banned. A charge to reserve a property is permitted, but it must be refundable and it cannot equate to more than 1 weeks' rent. Viewing fees and tenancy set-up fees are not allowed.
There has also been a cap on the deposit that the tenant is required to pay at the start of the tenancy. If the total annual rent is less than £50,000, the maximum deposit is 5 weeks' rent. If the annual rent is £50,000 or above, the maximum deposit is 6 weeks' rent.
When your new London flat get's too small…
If you had a look into flats in London, you probably already noticed that they're anything but cheap. You won't usually have much space available unless you have an impressive budget. There are easy ways to optimise your space, and one is to bring in your flat only what's necessary.

Declutter as much as you can before moving in, and keep on one side what you won't need on a daily basis. Why not consider storage space for those items? Anything that's bulky and you won't need all year round: winter clothes, your duvet, any sports equipment you use on rare occasions, documents and paperwork, and so on.

With Access Box Storage, you can store and preserve them safely until the moment you need them back: from only £6 a box per month, it can't get any cheaper than that. In this way, you can choose the flat you love without worrying too much about storage space and enjoy this new, exciting chapter of your life.