Do you live in a small apartment and could use some space saving ideas? If you do this article is for you.
Cities are increasing in size, with more and more people moving to larger cities such as London resulting in less space around. In the city plenty of people live in small apartments, with a lack of space for storage at home. There is a need for small apartment space saving ideas that suit those living in the city, so if you live in London and are short on time to deal with your storage challenges then these handy small apartment space saving ideas are for you.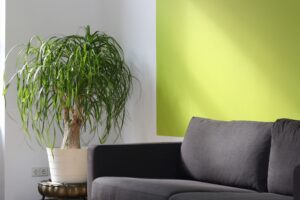 Under the bed storage
Many people now have beds that are quite close to the floor like divans but those with bedframes that leave some space underneath can take advantage of this. You can use a drawer to store your belongings such as bed sheets, shoes or seasonal clothing that can be put away for some months till the weather changes. This makes for easy access and a convenient storage solution, this lets you use space that would have gone unused so you make the most of the space you already have.
Ottoman Bed
If you are looking to save space then purchasing an Ottoman Bed can help you save a lot of space in your bedroom. Ottoman beds offer a great amount of storage simply by having storage units within it. You can keep bed linen, towels and other bed related items or whatever you want for easy access.

Storage Boxes
It may be stating the obvious, but you can often have many items of belongings simply taking up valuable space around the your home so by using storage boxes you can keep your things in one place. Your things will be organised and you will know where they are instead of wasting time looking for them. You can stack them up and put them in a space that is available to you, such as a corner that is free so your main living space is not cluttered. Why not get super organised and add some discreet labelling to the boxes so you know what is in which box.
Corner Shelving
One of the small apartment space saving ideas to make the most of your space is to utilise your corner space for storage. You can install a corner shelving system to put your belongings in, displaying what you want and saving space in your home. If you have lots of books then this is an ideal space-saving idea as a bookshelf can take up a lot of space, with this you will be saving space.
Over the door shelf
Another one of the small apartment space-saving ideas you could use is an over the door shelf. This works well for items you may not use on a regular basis for example. It saves space and you will be reminded about what you have stowed away each time you look up at your door.
Block Furniture
If your living space is open-plan, as provided by many modern homes these days, then you can save space by using block furniture. Block furniture is furniture that allows items to be either stored or displayed within them as well as adding to the general aesthetic. For example, by using fitting units around the side of your sofa you will save wall space that you may not want to be using. This will give you extra storage space you need as well as help define the separate areas.
If you have tackled some of the above ideas and still need storage then why not try Access Box Storage? - a storage with collection service that makes saving space a doddle.