Moving home can be a stressful experience, especially with trying to balance work and
family life at the same time.
So, whether you've been relocated for work, going to study at university, or are simply
changing areas there are steps you can take to make moving in London less stressful.
Where should you start? What can you do yourself, and what help is available? We've put
together this helpful guide with advice to make sure your London house move goes as smoothly as possible.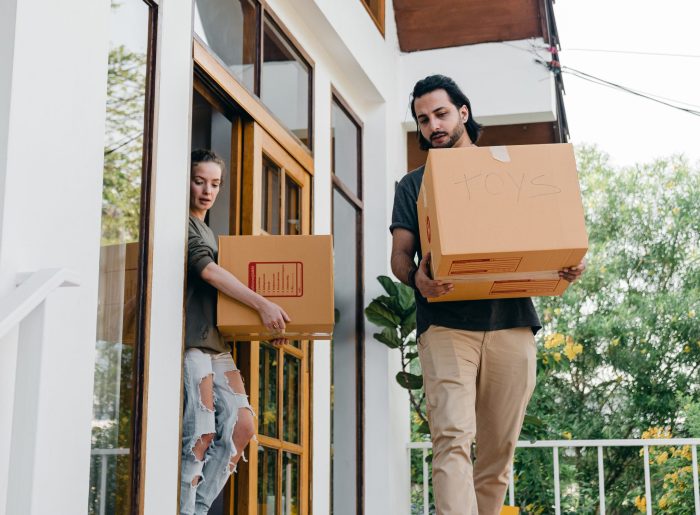 What You Should Do Before Moving
Declutter to Save Space
Moving will be much simpler if you start sorting through your possessions early. Plan what you'd like to take with you to your new home, what can go into storage and what you want to get rid of.
Think about what size your new place will be - are you downsizing? If so, try to be strict with your decluttering, you'll thank yourself later on. The more time you give yourself to declutter, the more relaxed the moving process will be.
It can be difficult to know where to begin when it comes to decluttering, especially if you have a lot of belongings. To help you with the decluttering process, .try to give yourself 4 categories which you can break it up into.
Keep - This pile is for the belongings that you definitely want to keep. This could be your clothes, things you use daily, as well as valuable items.
Store - In this group, place seasonal items as well as belongings that you don't use regularly but are unsure at the moment whether you should keep or bin.
Bin - As time goes on, it's easy to accumulate a lot of stuff that you end up hoarding. This is a perfect opportunity to bin these items if they are not worth donating or selling.
Donate or Sell - A great way to declutter your belongings is to make a pile that you can take to a local charity shop. Or, if you think you could make a profit out of them, you could sell them online.
Decide How You'll Move Your Belongings
There are a few options when it comes to moving your belongings in London. You can either hire your own vehicle and do it yourself, or you can hire a removal company. Both options have their own perks, and a good way to decide which one to choose is to consider how much stuff you actually need to move.
Alternatively, a more flexible option you can place some items into box storage to reduce the amount of things you have to move and then order them to be returned to your new home once you're settled in.
Make a Moving Checklist
A good way to stay on track with your relocation is to create a checklist that is a comprehensive record of everything that goes into your move. Writing down what outstanding tasks you need to complete before moving house will help alleviate some stress. We have created this helpful moving home checklist to help with your home move in London.
Start Packing Your Belongings
Once you've decluttered and created your checklist, it's time to start packing. It's much better to pack things away gradually, instead of leaving it until the last minute.
An efficient way of packing is to start at the top of the house and work your way downwards. This is so you don't find yourself in a sea of boxes.
If you start with the least used items or pieces of furniture such as seasonal clothes, sports equipment and books. As well as the expensive silverware, china sets and all plates you only use occasionally. These will then be out of your way without you worrying that you'll need them again.
Leave your everyday clothes, toiletries, documents, and medicines until last, as well as your bed and mattress.
As you go, remember to label each box with the name of the room they go in as well as what is in the box, so you don't get confused when unpacking. You can use your checklist to assign items to boxes and tick them off when they are packed away.
Knowing Your Storage Options
If you found that you had a lot of things that you weren't sure whether to keep or bin, or, if your new home isn't ready straight away and you have to rent somewhere in between moves, short-term storage might be the best option for you.
Access Box Storage can provide you with convenient and affordable storage options. All you need to do is enter your London postcode into our search bar to make a booking and select how many boxes and larger items you'd like to store and for how long. We'll provide you with free boxes, collect your boxes and deliver them to your new address whenever you're ready!