With student storage, we are burdened with endless options, depending on the space you may need, how long you may need it for, and whether or not you have to transport your own belongings? Unfortunately, with so many choices it's difficult to know where to start. And to know where to find the perfect solution to your personal needs.
Ok, so this is where Access Box Storage comes in. We must admit, with over 20 years' experience in the industry, we may be cheating slightly. However, we thought we would like to share these pearls of wisdom with you to help you find the best student storage in London.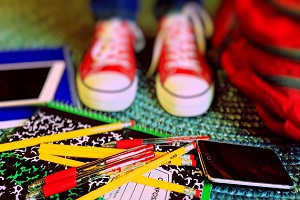 1. Storage – the traditional way
So, you've reached the end of the term. The shackles are off, and it's time to go home and party. Leaving your student existence behind for a few months maybe a welcome release of pressure, but organising everything to allow you to do this is not quite as straight-forward. "What are you going to do with all your stuff over the summer?" Being footloose and fancy-free, you want to travel light. So, you need a new temporary home for your prized belongings.
With traditional storage options, you can rent your very own "room" for your goods. Room sizes range from a small locker to rooms the size of a football pitch. The rental prices are dependent on the size of the room you take, so it's essential to get this right – you don't want to pay for more than you need!
Once you have agreed on the right size of your room and filled it with your items, you are free to come and visit them as often or as little as you please. The customer is the only person who holds the key to the room, and with security features, such as 24hr CCTV and individually-alarmed rooms, you have the peace of mind your items are always safe.
The main downside to this option is that you need to transport your belongings to their temporary summer home – and this costs money. Whether you use a removal company or hire a van and transport the items yourself – this is all at an additional cost and takes time out of your essential summer plans. For some, this is an inescapable necessity. However, does this make it the best student storage in London? Access Box Storage thinks not.
2. Mum and Dad to the rescue
Your parents may hate us for listing this option. However, let's be honest, you've considered it. Your secret's out. At some point you're going to have to broach this conversation with your parents – good luck!
Besides the obvious costs of transporting your goods back to the family home, you will have to brace yourself for the passive resentment you will have to endure, with casual comments like: "Sure, we don't mind your stuff cluttering up our home while you gallivant across Europe with your friends." Parents never like to say no, but they are the masters of saying yes in the most insincere and sarcastic way possible. They do have years of experience after all.
Considering the costs, and the inconvenience to your parents, we wouldn't say this solution is the best student storage in London, or anywhere else for that matter. You are an adult now though, so in the nicest possible way, maybe it's time to start standing on your own two feet – a statement which we hope has just won back our parent audience!
3. Access Box Storage – undeniably the best student storage in London
Ok, we are slightly biased – only slightly though. However, we do have reason to be. We have carefully considered: "What would make our service the best student storage in London?" We know you will be looking for something that is affordable, secure, convenient and doesn't require you retreating back to your parents with your tail between your legs.
And hey presto, we have the answer for you: Access Box Storage. Get online now and check out our website. From the comfort of your own home, you can organise everything – just like the storage God you deserve to be. Just request the number of boxes you need, and we will send them straight to your front door for free. Once received, fill your free boxes with your items, and let us know when you want us to collect them for you.
Rather than renting a whole room, you only need to pay for what you store. How good is that? Plus, when you need your items returned, simply let us know and we will return them for you. Our storage facility offers excellent security too: 24HR CCTV and a fenced perimeter. Think of it as the Fort Knox of the storage world. We think we have it all: affordability, check; security, check; convenience, check. All in all, it's not a tough decision to make.
We do all the hard work for you, and at a price that will put a smile on your face. Just enter your postcode on the homepage and get started today! Access Box Storage – storage, without even leaving your student accommodation.