Who would be a student today hey? Latest figures show that the average student debt – under the £9,000 fees regime – amounts to £46,884. (BBC News - January 2020).
That's one hefty price tag! Along with the studying, you also find yourself working part-time hours at your local pub just to help you make ends meet - many a pint has been pulled throughout history to fuel this student-economic existence.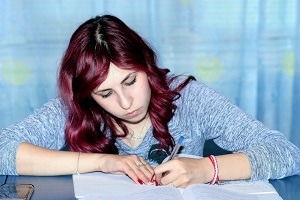 How many course books have been paid for this way? Or, as some may imply, how many pints has this bought in said pub? These are obviously other people's presumptions, and not our own - obviously. Then there is the gruelling regime of the studying itself, and the invigorating supplements taken to aid you through this testing period.
Three days to complete and submit a 10,000 word dissertation? Sure, no problem. Pass me the 12 cans of Red Bull, one and a half packs of Pro Plus and 20 cups of coffee and I'll be on my way. And on top of all of this, when students make their merry way to university it is often the first time they have spent any time away from the family home - mother's cooking has never been missed so much. And, records are set for the longest you can survive without washing your pants. Substandard food and crusty pants would be enough to test the best of us.
So, when that iconic bell rings out for the end of term, it is little surprise that the main focus for students is on having fun and leaving the last term behind them. However, this is where the practicality of life kicks in and the taxi rank of Mum and Dad resumes service once more. Term time may be over – fantastic – but now what to do with your stuff? If you're lucky, Mum and Dad may be able to do the honours and collect your belongings – along with yourself, we hope.
For most, this is a luxury. And, for overseas students, an impossibility. What is needed here is student storage: a safe place to leave all your belongings until the fun starts all over again next term. However, student storage needs to be convenient, affordable and secure. We are aware of the tough existence students endure, so student storage has to be everything but. With 20 years of experience in the storage industry, Access Box Storage is the logical place to start.
Student storage doesn't need to cost a pretty penny
We have already outlined the pretty penny students have to pay to get an education today, so the cost of student storage needs to be affordable. The clichéd dietary intake of the typical student may revolve around the thrifty culinary delights of baked beans and Super Noodles- we hope never in unison. Even Heston Blumenthal would struggle to pull this off. For many students, the reality may be a choice between such yummy options, and a night out. With the above on offer, it is maybe not as tough a decision to make as it first appears. Either way, for a student, a pound has to go a long way nowadays. So, why pay more for student storage than you have to?
With Access Box Storage you can pay by the box, and the boxes are completely free! It doesn't get much better than that. All you have to do is order the amount of boxes you need, and let us know how long you want us to store them for you. Then, once term time starts again, simply request your boxes back. You only pay for the space you need, and for the time you need it for. Student storage doesn't get any cheaper and convenient than that.
Convenient storage just a click away.
Let's face it, when it comes to doing something, we all want to choose the easiest option. And with the next generation of students, this point is more valid than ever. For these millennial techno-experts everything has to be done at a touch of a screen, fully automated and completed now! Whether it's swiping right for a date, or clicking through to order your favourite chow mein, everything is built with convenience in mind. At Access Box Storage, we follow this same ethos. We appreciate that student storage can be complicated, so we do the hard work for you: we deliver free boxes to you; we collect the boxes from you; and when you want your boxes returned we deliver them straight back to your front door. Imagine if Tinder could provide the same service! Besides providing you with a date, there isn't much more we could do to make student storage more simple for you.
Student storage - the secure option
Now, we realise that while you're off gallivanting during your break, you don't want to be worrying about whether or not your pots and pans are safe and secure: "What if something were to happen to them? How will I ever recreate that baked bean masterpiece again?" We hear you say. Far from trivialising the situation, or perpetuating the baked bean cliché, we understand that security of your prized possessions is more than key - and we take that very seriously. If you are looking for student storage, there is no safer place than Access Box Storage. Your belongings are stored at our state-of-the-art facility, which boasts: 24 HR digital CCTV, fire detection systems and a fully fenced site which can only be accessed via a unique pin code. Think of it as a Fort Knox for pots and pans. Rest assured, there isn't a more secure student storage option out there.
So, what are you waiting for? For the easiest, cheapest and most secure student storage call Access Box Storage today on 0203 866 4448. Or, if you want an even easier option than that, come and get a free quote here.