Summer is almost upon us – where will you be spending it?
What do you look for in a summer break? A cool and colourful city? Wild expanses of unexplored green landscapes? Or perhaps the chance to tick off seeing some of the most endangered species in the world?
Whatever you're looking for, we reckon you'll find it in one of these 8 incredible destinations.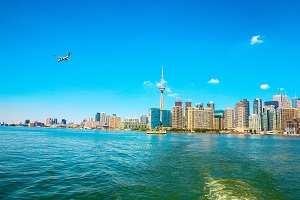 Toronto
Busy with festivals to light up the silky skyline, the city of Toronto is a hub of cool, cultural activity over the summer months. Dig out your brightest and best for Toronto Pride in June, or fancy yourself a film buff at Hot Docs – North America's largest documentary festival.
If you're looking for something a little less fast-paced, you're spoiled for choice in Toronto. Canada's breath-taking mountain ranges, deep blue lakes and lush national parks make for perfect places for hikes, sunbathing or even a spot of salmon fishing.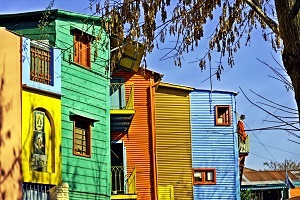 Buenos Aires
The Argentine capital is sexy, passionate and radiates European grandeur. With some of the most mouth-watering hot spots for steak and wine and quaint, multi-coloured streets, it's hard not to let this city get under your skin.
Soak up the best of Argentina in Buenos Aires' eclectic collection of cultural sites, plazas and colonial architecture. And don't forget to grab an empanada (or two).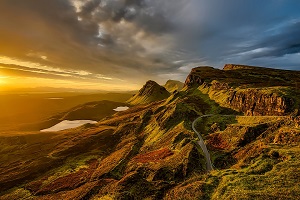 Scotland
Rustic architecture, desolate landscapes and some of the most genuine people you'll ever meet. Scotland is authentically, well, Scotland.
Its underrated cities are abuzz with heritage and cultural pride, and host some of the biggest names in the music industry for intimate gigs and festivals. While its jagged mountain ranges and dark, lonely lochs offer solitude for the solo traveller.
Jerusalem
Jerusalem's electrifying underground rave scene is definitely something worth travelling for. With an increase in tourism since its hipster next-door neighbour Tel Aviv gained millennial favour, the city is lit up by its multitude of religious and cultural clashes.
There's more history than you can possibly get your head around in one trip alone, but it's certainly worth a shot.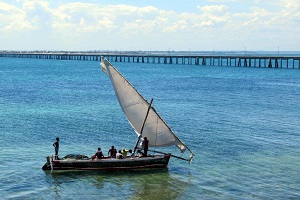 Mozambique
A jewel of the South East African coast, Mozambique has become a top destination choice for young travellers who've been bitten by the wanderlust bug.
Boasting clear blue waters which are home to a plethora of stunning marine life, picture-perfect white sand beaches, and calming, chill-out vibes, this is soul-soothing destination you'll never forget.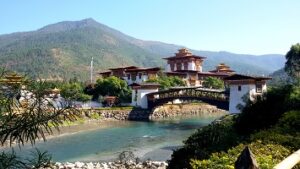 Bhutan
Although in recent years Bhutan has become a popular destination for yoga instruction and spiritual retreats, it has still managed somehow to keep itself mostly to itself. Sat between China and India, the secluded country is littered with ancient monasteries and rolling green mountains, all encompassed by a perfect, pastel blue sea.
Whether you're looking for spiritual or physical affirmation, you're sure to find it hidden in Bhutan.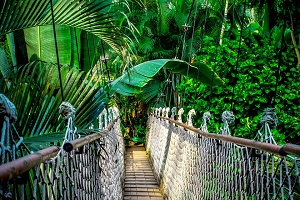 Peruvian Amazon
Whether you choose to explore the vibrant swathe of jungle by foot, plane or boat, the Peruvian Amazon seems endless. The effervescent tropical rainforest covers almost half of the Peruvian landscape, and is a welcoming home to a multitude of flora and fauna.
Join an organised excursion for a chance to do your bit to protect this natural phenomenon.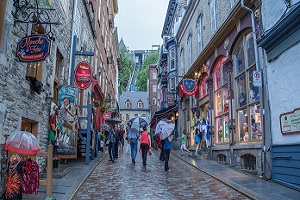 Quebec
The only place in the world where the term "ice canoeing" makes any sense whatsoever. A trailblazer in the drive for eco-tourism, hub of all things food and wine, and home to some of the world's most ethereal winter creatures.
Quebec is, to put it plainly, a must visit.
Do you need to leave some stuff in storage while you're away? With Access Box Storage it's easy - you book online, we collect your packed boxes (which we provide for free), store them securely, then redeliver your boxes back to your own doorstep. Enter your postcode & start!