While so much of marketing today is digital, businesses still use physical marketing collateral such as posters, leaflets and brochures at in-person events. As these build up over time, there is a risk of the collateral becoming disorganised, damaged or lost when not stored correctly for long periods. If you regularly use your marketing materials such as leaflets for events that happen a handful of times per year, it can quickly become costly to throw away and reorder what you need between occasions.
Storing your marketing collateral in the office leads to clutter and takes up valuable space. By using a secure box storage service, you can store and retrieve your marketing collateral when not in use.
To make sure you select the right storage service for your marketing storage needs, we've put together some key points to consider to help with your decision.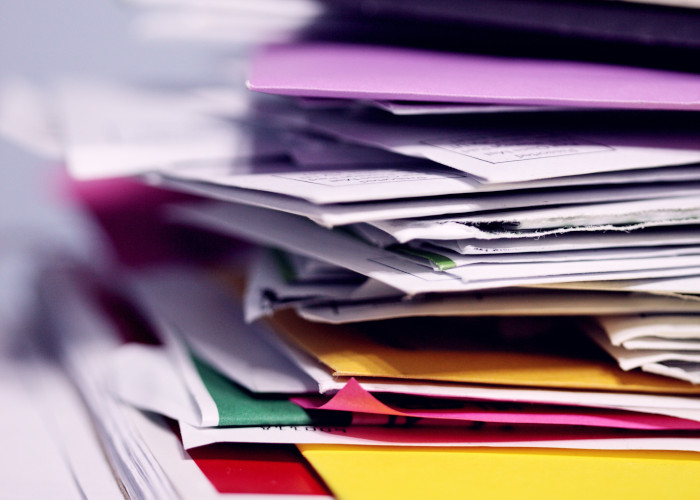 What is the Best Way to Store Marketing Collateral?
Storing collateral and event materials off-site provides space in your office for more important things. But, it's important to choose the right storage company that is flexible, convenient and can store your collateral safely.
Things like being able to choose the day and time you want your items collected or returned mean you have your marketing collateral when you need it and it's out of sight when you don't.
What you pack your marketing collateral and leaflets inside is also important for keeping them safe. Make sure the storage company you choose uses high-quality storage boxes. Some even provide them for free – we do! Once you've packed your paperwork into boxes you are going to need to seal and label them. Use quality packing tape to seal all the boxes seams to prevent dust from building up inside them over time. Label your boxes to keep them organised. Many businesses label by marketing campaign or event so they can return only specific boxes when they need them. Make sure the box storage company you select provides these for you.
The Value of Storage by The Box
At first, it may not seem like you need to store your marketing collateral, but as more collateral is created for more events it can quickly become overwhelming to organise and remember where you have stored them. Using box storage means your stored marketing materials are organised in boxes, out of the way and can easily be returned to you whenever you need them. Simple and convenient, there's no need to even leave your office.
Box storage is also often more affordable than other storage options. This is because you only pay for the boxes that you store. It's also easy to add or reduce the number of boxes you store over time.
Securely Storing Marketing Materials
While storing marketing materials when they're not needed makes sense so you don't have to throw away and reorder new stock for each event. You will want reassurance that your collateral won't get damaged whilst in storage.
When choosing a box storage company, you should consider what kind of facility your items are being stored in. Storage facilities like the ones we use at Access Box Storage are secure, clean and organised to give you the reassurance that your stored away marketing materials are safely stored ready to be used again.
Using Access Box Storage to Store Your Marketing Materials
If you're looking for secure, clean, convenient and affordable box storage, you can store with us by simply entering your London postcode into our search bar to begin. You can make a booking and select how many boxes you'd like for your paperwork and how long you'd like us to store it for. We'll provide you with free boxes. Then, you can take your time packing and storing, and we'll come to collect your boxes whenever you're ready! It couldn't be easier.
Check out our FAQs if you have any questions or get in touch with us today.