Save 20% on your business box delivery, collection and storage price by storing for 12 months
Why businesses need box storage
Running a small business or shop can have its challenges especially when it comes to storing stock, paperwork or parts. Where can you put your seasonal stock without taking up valuable shop floor space? Is your office the best place to safely store those paper records? If you need a secure service that collects and stores your stock, paperwork or parts until you need them back, then box storage may just be the right solution for you..
How we can help you
At Access Box Storage we will collect and safely store your home moving boxes and items. Our boxes are free (current special offer), and our couriers will collect & return the items for you. When you need your stock, paperwork or parts back just let us know and we'll deliver them to you.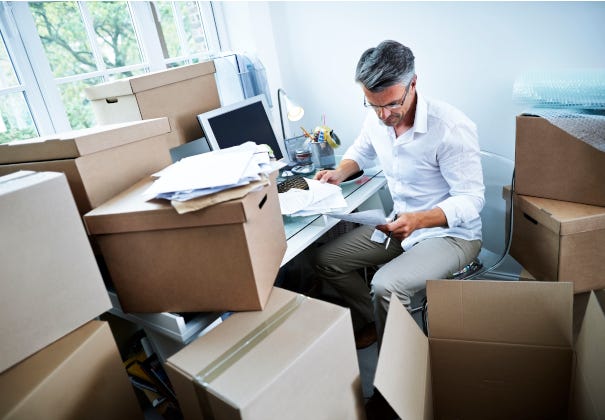 Reasons businesses choose us
Free storage boxes (current special offer)

Free courier collection

We come to your workplace

We store boxes and larger items that don't fit in a box

Packaging can be bought from us

Secure storage with 24x7 CCTV

We will deliver your items back when you need them

We can deliver back one or many boxes

We service businesses in London
We're more than box storage
Access is one of the UK's largest and fastest growing self storage companies. We're proud of the expert and friendly service we've been delivering businesses for the past 20 years.
If we don't offer box storage in your area, then we have 57 stores around the country who can offer great storage deals for businesses.
We also offer business services like rented office space, mailboxes and records management services.