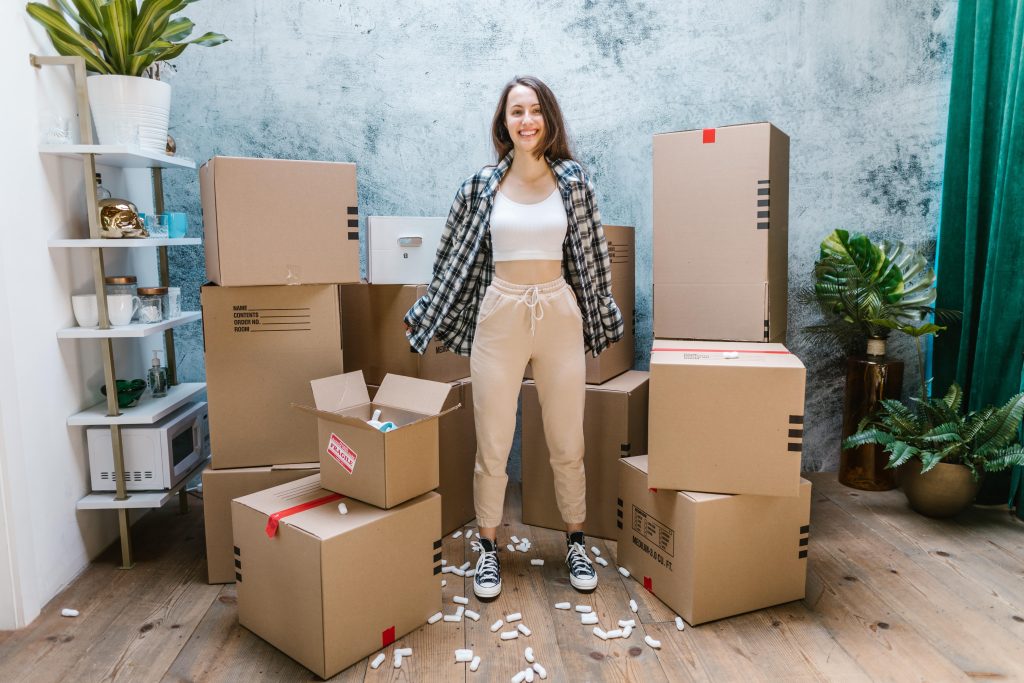 If you're moving out of one university accommodation into another, the logistics can be stressful.
Knowing how to organise your belongings, which ones you can place into storage and how to move them safely are all key to keeping stress to a minimum when moving student accommodation.
In this blog, we'll give you some useful tips on all the logistics of moving as a student, from packing your belongings to using storage to make your life a lot easier.
Create a checklist of all your belongings
The best place to start when moving student accommodation is to create a checklist of your belongings. You can use this as a packing checklist to help you move through all the tasks in an organised way. And, when you arrive in your new home, you can refer t to the same list to check nothing has been lost or damaged in transit.
Include these items in your packing checklist to make sure that you're prepared ahead of time:
Important documents
It's so important to keep your important documents safe when moving house. It's all too easy to misplace random pieces of paper if they're not stored away correctly. So make sure to set some time aside to organise a folder or box to keep them all these items in one clearly labelled, safe place:
Drivers license
Passport
Any other forms of ID
A copy of your accommodation contract and terms of residence
Bank documents such as statements
Car insurance documents
Student Cards
National Insurance number documents
Electrical items
Packing electrical items away and keeping all the cables with the right item is an important part of staying organised. Listing them and packing them safely will help you get set up in your new house quickly and easily. Your list might include:
Laptop and desktop computers
Chargers
Games consoles
Television
Extension leads
Cameras
Hair dryers and hairstyling tools
Clothes
Packing away clothes can be one of the most overwhelming parts of the moving process. You may want to consider downsizing your clothing before making a start with packing. Then you can pack your clothes in order of items so that it's easy to unpack in your new home. Sections could include:
Casual clothes like T shirts, jeans, and trackies.
Smart clothes like shirts, suits and blazers.
Seasonal clothes like winter coats.
Loungewear and pyjamas.
Underwear, including socks and pants.
Shoes.
Academic supplies
Settle into your new academic year with ease, and make sure all your university supplies travel with you to your new home. Your checklist should cover:
Notebooks
Stationary
Coursework
Academic textbooks
Calculators
Passwords and access information
Kitchen supplies
Keep your kitchen supplies packed in separate, labelled boxes to the rest of your belongings. Fragile items like mugs and glasses will need extra protection like bubble wrap. Your checklists may include:
Pots
Pans
Plates
Cups
Cutlery
Utensils
Countertop appliances like blenders or air fryers
Personal belongings
Make sure you don't lose any of your sentimental or essential personal belongings, with a comprehensive list:
Pictures
Stuffed animals
Toiletries
Bed sheets
Blankets
Trinkets
How to efficiently pack your stuff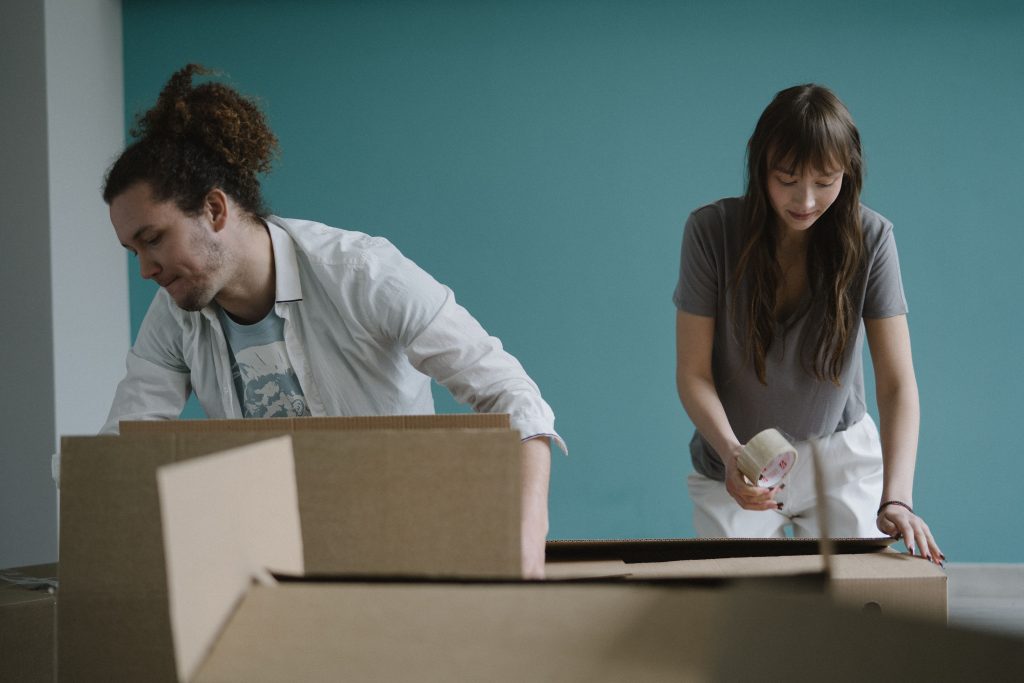 Once you've made your packing checklist, and organised your belongings into categories, it's time to start packing your boxes.
Items such as clothes, bedsheets, and towels can be packed together. Make sure you properly fold clothes before packing them rather than throwing them into boxes. This may take more time at the packing stage, but it will save you time later by making unpacking easier.
For clothing items like shoes, you should pack them in their own separate boxes, where they're less likely to be damaged or damage other items due to movement.
Similarly, fragile items such as game consoles, glasses, and plates should be wrapped in protective packing materials like bubble wrap and paper. This will help protect these items and keep them safe.
When packing cardboard boxes, be careful to avoid over-packing. You need to be able to lift the boxes safely and avoid the boxes breaking due to being overfilled.
Place belongings in box storage between house moves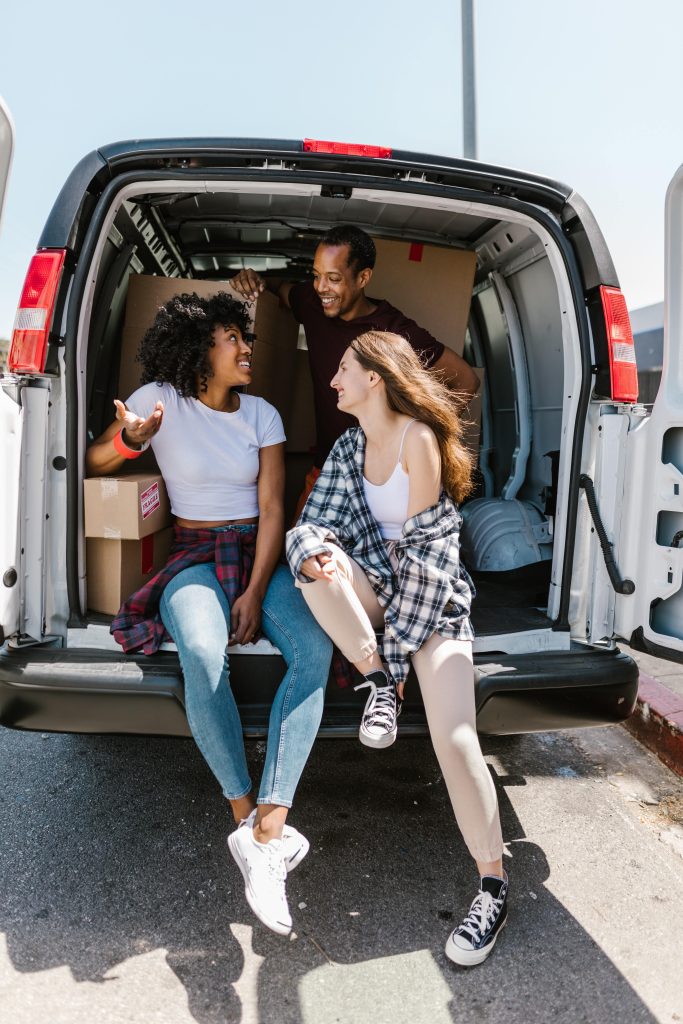 If you're planning on going home over the summer or have holidays planned, placing your items into box storage is a great way to reduce the stress of moving student accommodation.
It's a popular option with students because it's cost-effective, convenient, and flexible. If you don't have anywhere to store your belongings, then Access Box Storage can take your packed boxes off your hands and redeliver them to your new address at a date of your choice.
Simply order the boxes you need, then we can collect your items and take them to our secure box storage facility. Then, tell us your move-in date, and we'll bring them to your door. This means you can avoid the fees associated with hiring a van, and reduce the heavy lifting involved in the moving process too. Our services are especially beneficial for students who don't have a car – providing a good alternative to awkward public transport journeys with lots of bags or racking up an expensive bill from multiple cab trips.
Box storage is a really cost-effective option for students who only have a few boxes of belongings to store for a few weeks or months. In these scenarios, hiring storage by the box is far cheaper than renting a whole storage unit.
Type in your postcode here to see if Access Box Storage is available in your area. Or contact us today for more information!