Store with us for £5.50 per box per month. Home movers who store longer can save up to 20%
Hassle-free quality storage solutions for moving house
Moving house is one of the most stressful life events: a lot can go wrong when you're moving from one place to another. But who said that moving house has to undermine your wellbeing?
We can help you with temporary storage between moves or when you're renovating. You don't need to rent a private garage or exhaust yourself by trying to pack up, move out and relocate your belongings in just one day. How? Just box everything you don't need and use our moving and storage service.
How does this moving house storage service work?
First of all, type in your postcode into the Box Storage search bar to check that you're located within our London area. Next, select how many FREE boxes you want to store and for how long.
You heard it right: the boxes are provided for free. Once you've moved and ready for their return, you'll have all of the boxes delivered to your new London address.
The price? 1-5 months of storage costs £5.50 per box per month: for this quality of service, it can't get any cheaper. Pay upfront and store for 6 months to get a 10% discount, 9 months for 15% and 12 months for 20% discount off the standard storage price for boxes and other larger items.
If you're still in doubt, find more details about how it works or visit our FAQ page.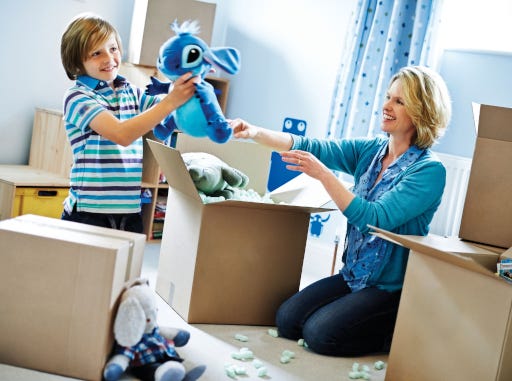 ---
4 Easy Steps
First of all, type in your postcode into the Box Storage search bar to check that you're located within our London area. Next, select how many FREE boxes you want to store and for how long. You heard it right: the boxes are provided for free.
1. Pack up your stuff
Choose the packing materials you want to be delivered with your boxes: use bubble wrap and strong packing tape to secure your items and box. They can all be purchased directly from us to make the process even more optimised.
2. We collect your items
Our courier team will notify you of a 4-hour collection slot for the box collection date you have selected. When the team arrives, simply hand over your labelled boxes and larger items to them: they'll transport everything to our secure storage facility. Please note that we only collect from and deliver to the ground floor.
3. We store
Concerned if your precious boxes and larger items will be in good hands? We are storage experts with 20 years' experience: the safety of your belongings is our priority. Your items are kept safe in our purpose-built London storage facility. The facility is monitored by 24/7 CCTV and secured by a fenced perimeter and fire detection systems.
4. We deliver back
You need your boxes back? No problem. You simply need to log into your online account and book a return date, at the reasonable delivery fee of £5.50 per box / larger item. The brilliance of box storage is that you can request the return delivery of one or many boxes at any given time right to your place. You focus on your new home while we do the hard work.
What kind of items can you store?
It's widely known how overwhelming moving home can be. The good news? With the right adjustment, it can get much smoother than you'd think. Select what you won't be using before your move and start packing those items into boxes. Prioritising items that are stored in basements or guest rooms, seasonal items you don't need all-year-round or photo albums is a smart move. Early planning of your packing and storing will help you save time and space.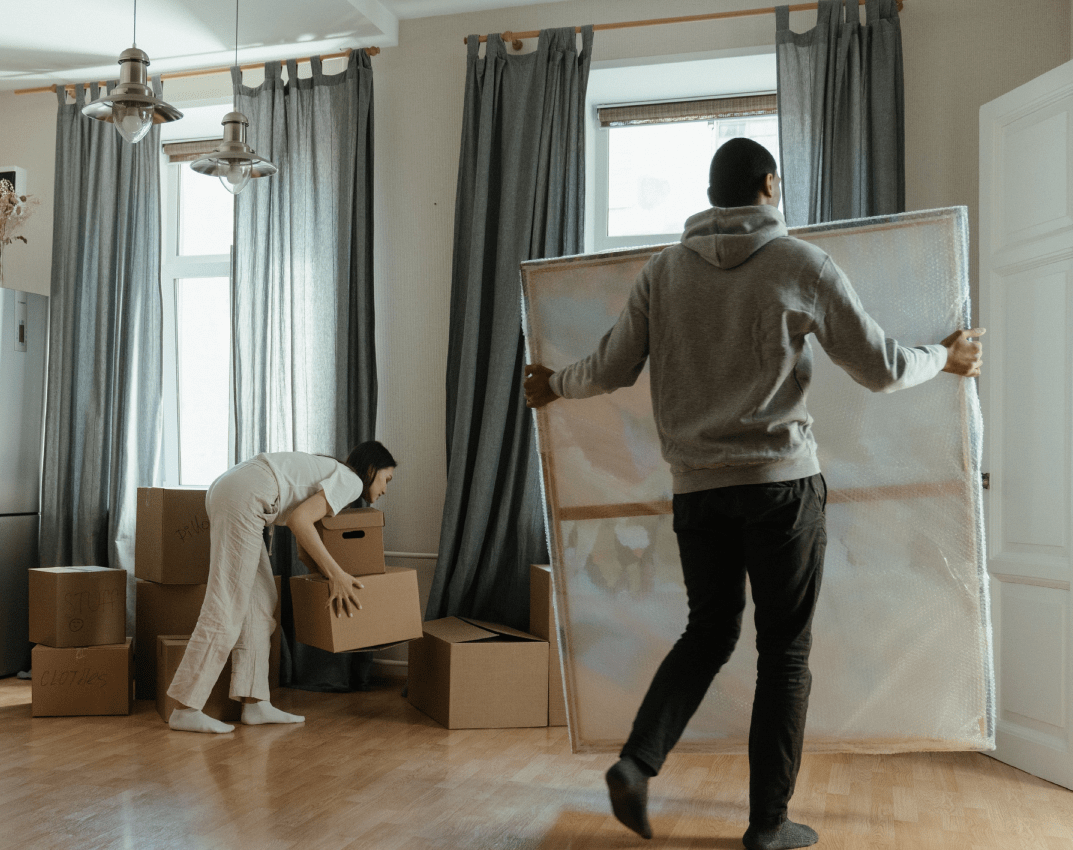 When do I need storage for moving house?
Storage boxes make any moving house run smoothly. It allows you to have a more gradual, flexible approach. Who said that something as complex as moving house needs to be done in one day? With our busy lives, we need to make sure we're not wasting time and energy.
You want to start moving items you won't need on a day to day basis, making the day of the moving (and those following) less overwhelming

You want to make sure all items are well taken care of by moving them gradually, keeping everything under control

You're redecorating your home and need to empty rooms or portions of your house

You have limited time available, whether for administrative or practical reasons and need an effective process of moving house
Why choose Access Box Storage when moving house?
Access Box Storage is the perfect choice when you're moving house or you're redecorating it. It allows you to rely on an efficient and trusted service, flexible and tailored to your belongings and your needs.
It's an affordable option that will allow you to save money when you need extra space. Whether it's for just a month, several months or over a year, there's no need to stress: we got you covered.
More reasons home movers choose us:
Free storage boxes (current special offer)

Free courier collection

Collection of the packed boxes at your doorstep

We store boxes and larger items that don't fit in a box

A special price for storing larger items that don't fit in a box

Secure storage with 24x7 CCTV

Your items returned back to any London address when you need them

Order your packaging at the same time as your service
We're more than box storage
Access is one of the UK's largest and fastest growing self storage companies. We're proud of the expert and friendly service we've been delivering home movers for the past 20 years.
If we don't offer box storage in your area, then we have 57 Access Self Storage stores around the country who can offer great storage deals for home movers. Type your postcode in the box below to find your nearest store.
Other than home moving and storage services, we also offer storage for students and commercial storage services in London.