What is short term storage?
If you are a student on your break from university accommodation, a business looking for seasonal stock storage or in between moving home then Access Box Storage is ideal for short term or temporary storage.
Our short-term storage option is available for as little as a month, and you can stop whenever you want.
You can pay monthly, so there's no need for a long-term contract.
You can store as many boxes as you need.
We provide the boxes for free.
We collect and return to your London address, so there's no need to hire a van.
Simply type your London postcode into the search bar above to begin your short-term storage booking.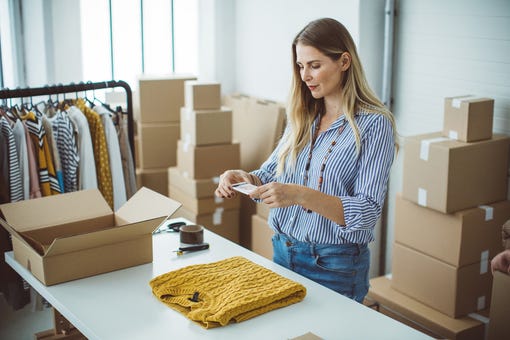 Hassle-Free and Convenient Short-Term Storage in London
Simply follow these three steps if you're looking for cheap short-term storage in London:
Enter your postcode into our search bar to see if you're within the London area.
Choose the number of free boxes you need to store your belongings.
Select a delivery and collection date for your short-term storage.
And that's it! When you want your boxes back, just sign in to your online account and let us know a time and date that suits you. If you'd like to read more about our short-term storage in London, check out our How Box Storage works guide.
Short term storage cost
The cost of short-term storage at Access Box Storage is a simple monthly fee of just £7.50 per box, but we provide you with cardboard storage boxes for free!
The cardboard boxes we give you have a dimension of 51 cm x 41 cm x 31 cm and each can be filled with books, albums, files, DVDs and equipment up to 25 kg in weight. However, if you have a few larger items that don't fit in these boxes, we can collect these items as well, but at an additional cost.
Protecting your items when in storage
Access Box Storage secures your belongings in our London facility which has 24/7 CCTV. We also give £100 Safeguard Protection per box for free. But, if your box contents are worth more than £100, you can increase the level of box protection to £150 for as little as 50p per box a month. If you want even more protection, we can offer £250 Safeguard Protection for 90p per box a month. Note that our Safeguard Protection is not available for all items – read our FAQ's for more details.
Why use Access Box Storage?
Free storage boxes (current special offer)

Free courier collection

We store boxes as well as larger items that don't fit in a box

We offer packaging materials

Secure storage with 24/7 CCTV

We will deliver your items back when you need them

We can deliver back one or many boxes