Whether you're downsizing, streamlining or finally getting round to redecorating 'that' room; sometimes we find that we no longer have a place for the things that once made a place our own.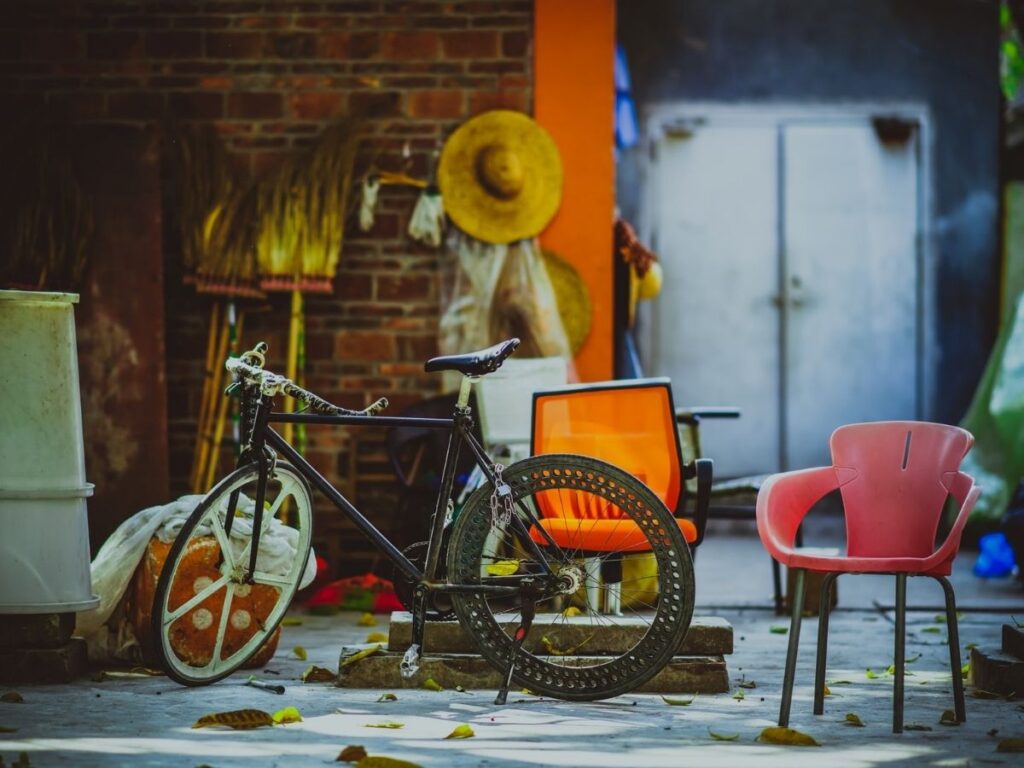 Getting rid of furniture feels like it should be an expensive process. Luckily for us in London, there are a number of ways we can get rid of unwanted furniture for free that are both easily accessible and eco-friendly.
If you're trying to get rid of unwanted furniture for free, you can:
Try to leave your furniture outside
Take it to the recycling centre
Donate it to charity
Sell it for a low price
We've thought of all of the possibilities and considered its pros&cons. Hope you'll find at least one of them useful.
Option #1: Leave your unwanted furniture outside
When we have to get rid of furniture, the first thing we think of is to do the easiest thing and just put it out on the curb in the hope that someone walking past will take a fancy to it.
Whilst this is no doubt the easiest option, there are a few things you need to consider before leaving your stuff out for the curb miners.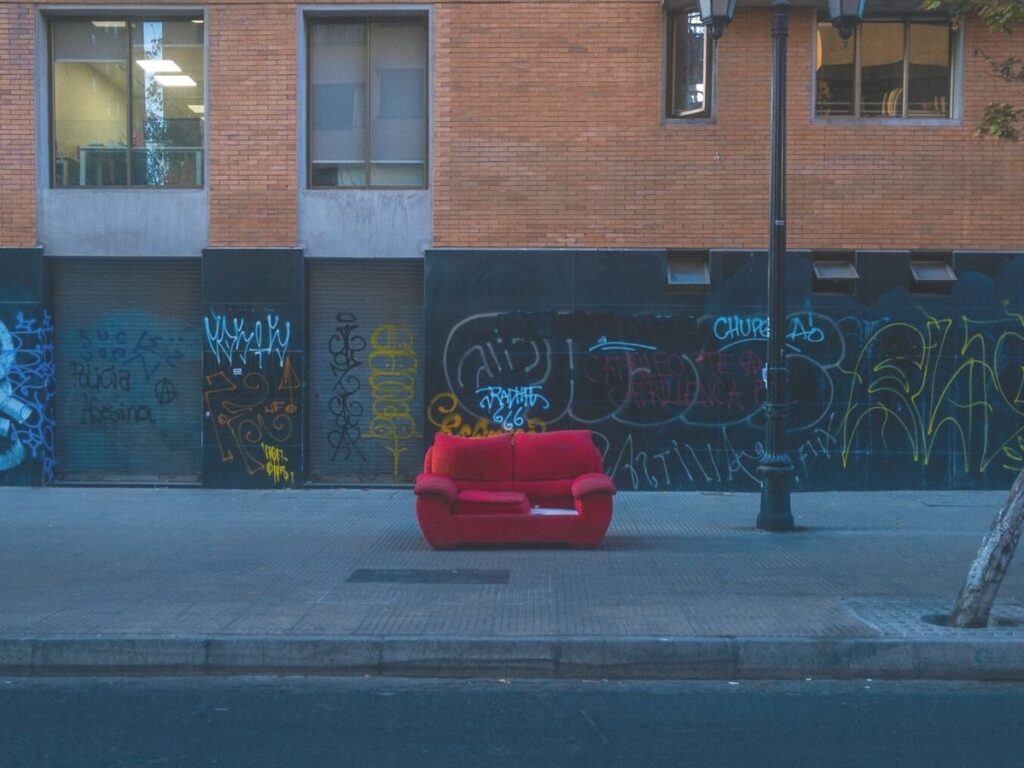 Firstly, leaving furniture on the street can be considered fly-tipping and you could receive a fine. There is no London wide policy on what fines can be served for fly-tipping and every borough is different. For example, in Kensington and Chelsea fines start from £150, but across town, in Lewisham, the lowest you can get is £250. The risk of a fine becomes more likely if you leave your stuff out in bad weather, it's a particularly large item such as a sofa, or if you live on a quiet street.
Secondly, the site of an unwanted pile of furniture on the street could do little to help your standing in the community. You should consider your neighbours before placing your personal items in a public space, especially if you live in an apartment block or on a narrow street.
Generally speaking, if the items are good quality and small enough to carry, they will be picked up relatively quickly and you would be unlucky to face any fines. However, if you've got larger items, you should probably consider alternatives.
Option #2: Taking Furniture to the Recycling Centre
If you're looking to pass multiple items on in one go then a trip to your local recycling centre could be the way to go.
Most tips now have dedicated recycling areas where people can leave unwanted furniture free of charge for others to pick up.
Most London boroughs have their own recycling centre that can be found through the local authority's website. Unfortunately, once again, every borough is different so make sure you look up your local facilities rules on things such as bringing ID, the amount of waste you can bring and if there are any items they don't accept.
If you don't have your own transport, getting your furniture to the centre could prove a problem. Renting a van can be costly, so it may be worth checking out your local council's bulky waste collection service. A handful of boroughs offer this service for free but most charge between £10 and £40 for multiple items.
Option #3: Get rid of unwanted furniture for free by donating it to charity
Many charity shops have some kind of furniture business where good quality donations are always welcome. This makes them a great option if you need to lose some furniture but can't stand to see it go to waste.
The bonus with this option is that your unwanted furniture goes towards raising money for worthwhile causes whilst also standing a good chance of finding a loving home.
The British Heart Foundation and Sue Ryder are the biggest charity furniture retailers and both have shops dotted throughout London. BHF also offers free collections but availability can be tight, especially during the lockdown.
Again, it's also worth checking with your council to see if they offer a charity donation service – it's surprising how many do.
Option #4: Selling for a low price
Now, we all love a bargain but unfortunately, we're all familiar with the phrase 'too good to be true'.
Every time we see something advertised for free, a little voice in the back of our head asks us 'what's the catch?' This can make giving your stuff away on sites like Gumtree and Facebook harder than you thought.
Instead, try sticking a token fee on to attract attention. A table that is given away for free definitely has a wobbly leg, but a table being sold for £20 is too good to miss.
Maybe you need some extra space?
Are you in between the moves? Or are you redecorating and you have some things to tuck away? If there's some furniture you're still holding on to, you might need some extra space temporarily.
If this is the case then it has never been easier to store small numbers of items at an affordable price for as long or short as you need. Access Box Storage offers the option to store items by the box or individually, meaning you might not have to say goodbye to that vintage lamp or favourite armchair after all!
This temporary storage solution is a really convenient one for anybody living in London. You just have to book the service. New boxes are then delivered to you for free, and pick-up is also included in the price.
Discover the details how it works and help yourself out!