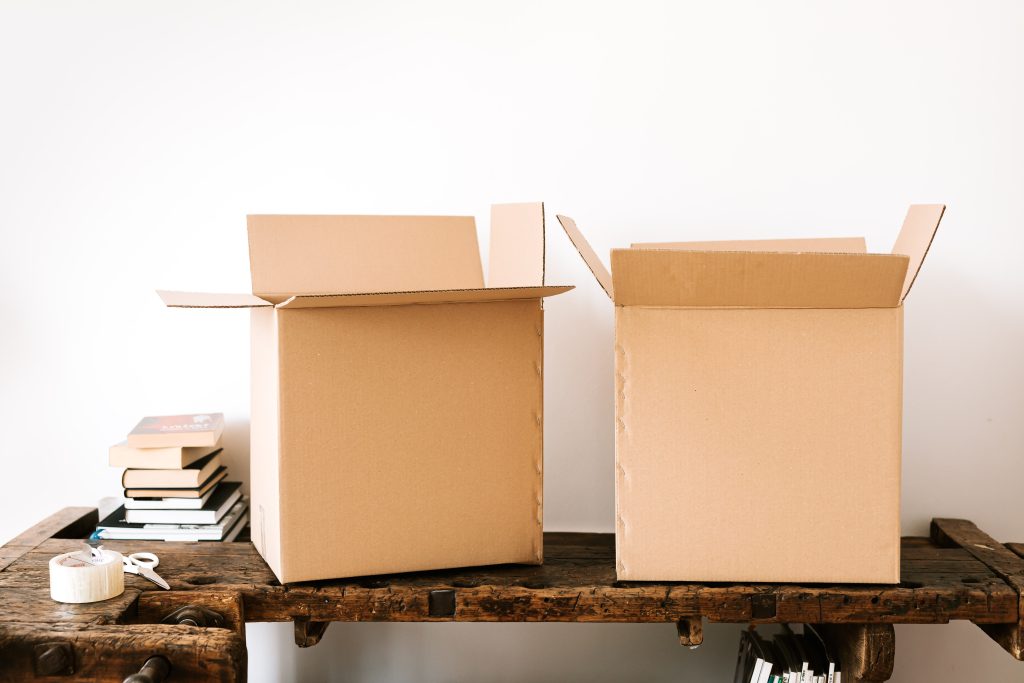 If you're moving house or office, you might need short-term storage space whilst you get yourself settled. Or, if you're downsizing, you might need a more long-term solution. Whatever your situation, it's important to know your belongings will be safe when they are in storage.
Access Box Storage has put together 5 top tips for safe storage to help put your mind at ease and make the storage process simpler for you.
1. Choose a box storage company with a secure facility
Theft or damage is always a big concern when leaving your belongings in the care of others. To decrease the chance of any issues, it's important to use a trustworthy storage facility that has strong security in place.
Here at Access Box Storage, your belongings are kept safe and secure in our purpose-built London storage facility. We use top-of-the-range 24/7 CCTV, fire detection systems, and security fences surrounding the perimeter.
2. Buy a safeguard protection
We recommend buying safeguard protection and covering your items for complete peace of mind.
Each box that you store with Access Box Storage is covered for up to £100 per box, which is offered for free. However, if the contents inside the box exceed this amount, you should take out a higher level of safeguard protection.
We offer £150 or £250 of safeguard protection, which works out between 50p or 90p per box per month.
3. Secure Your Small Items and Valuables
Even though our storage facility in London is safe and securely monitored, you can take extra steps to keep your valuables safe. For your own peace of mind, you might want to invest in a small safe or box that you can easily fit a lock on. This will be able to hold your smaller items instead of leaving them loose.
You'll then be able to wrap this up with our packing materials and place them in the cardboard boxes that we provide for free.
As you prepare to pack your belongings, we recommend wrapping your smaller, more fragile items in bubble wrap to ensure they don't get damaged in transit.
Place your heavier items at the bottom of the cardboard box and your fragile items on top to prevent any damage. It'll be better to pack your items quite compactly, so the items at the bottom won't smash and those at the top don't shift and topple.
4. Keep a list of your stored items
No doubt, if you're moving house or office, you'll have a lot of items that you need to put into storage. It can be easy to lose track of everything you've packed. Before storing, ensure that you organise your stuff well and write a list of everything you have stored and which boxes they are in.
For even more convenience, Access Box Storage provide you with a list of the unique reference numbers for your boxes. These references can be matched with the itemised list you created when packing each box.
5. Keep up with storage payments
Just as you would pay your monthly rent or mortgage, you must keep on top of your storage payments.
Choosing Access Box Storage is affordable and easy to keep up with payments. You can choose to pay monthly, where your debit or credit card will be automatically charged, making it the easiest way to prevent payments from slipping your mind.
However, if you know you'll need long-term storage, it may be easier to pay upfront. We offer various discounts depending on your timeframe. For 6 months, you can get a 10% discount, 9 months for a 15% discount and 12 months for a 20% discount.
Safe storage, with Access Box Storage
So, if you're ready for a safe storage option, Access Box Storage can help you out.
Simply enter your London postcode into our search bar to make a booking and select how many boxes and larger items you'd like to store and how long for. We'll provide you with free boxes. Then, you can take your time packing and storing, and we'll come to collect your boxes whenever you're ready! It couldn't be easier.

Check out our FAQs if you have any questions or get in touch with us today.