North End Road Market
Everyone loves a street market as there is so much on offer so one of the things to do in Fulham is to visit North End Road market, a six-days-a-week traditional street market that has been going strong since the 1880s, the market has an assortment of stalls selling a wide range of things with the stalls mainly being fruit and veg and­ a fishmongers. There are also seasonal events held with live music and street performers keeping people entertained and a few traffic-free events every year with Christmas being one. If you are into street markets then you will love North End Road market so be sure to visit it if you are in the area.

Fulham Palace
There is a whole host of things to do in Fulham, and a place you may wish to visit. if you are in the area is Fulham Palace. It is a Grade I listed building, formerly the home of the Bishop of London and is now run by the Fulham Palace Trust. The architectural style is primarily medieval and Tudor as it is thought to have been used as the Bishop of London's residence since 700AD and then as a summer home since the 11th century until it was leased to Hammersmith council for 100 years.
The palace is steeped in history. During the restoration, evidence of Neolithic and Roman remains of large buildings were found and you can see the modifications made by the successive inhabitants, the west courtyard is Tudor and the east courtyard is Georgian with the great hall being late-medieval. The botanical garden of Fulham Palace is Grade II listed with many new plants being introduced during the late 17th century adding to the beauty of the garden. There is a great deal on in the palace with a varied selection of things to do and it can be hired out for weddings, parties and corporate events so this is the ideal place for historical things to do in Fulham.
Hammersmith Apollo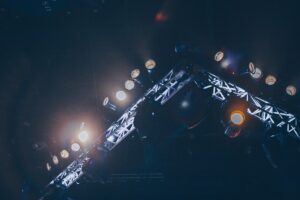 If you want to be entertained then one of the things to do in Fulham is to visit the Hammersmith Apollo, an entertainment venue and Grade II listed building that has a seating capacity of around 3,600 and just over 5,000 in open seating. Opened in 1932 as the Gaumont Palace in an Art Deco style and has been renamed quite a few times in relation to sponsorship deals but is commonly referred to as the 'Hammersmith Odeon' or the 'Apollo'. It has had countless famous music acts perform over the years with the Beatles having performed 38 shows over 21 nights in 1964/5 and several concerts performed by Queen in 1979.
Many bands have had live CDs, videos or DVDs of concerts recorded there that include Black Sabbath, Dire Straits and David Bowie. It is not only music acts that perform there, 'Live at the Apollo' a stand-up comedy show has been held there since 2004 which is aired on the BBC, with a guest host for each episode and usually 2 other comedians performing.
Clip 'n Climb
Clip 'n Climb is a themed climbing place that has 21 challenges for climbers to attempt, no previous climbing experience needed and there will be an induction that will cover everything so you need not worry about that. There is also an area for non-climbers to watch so you can have your friends or family cheer you on as you attempt scale the various walls. The facilities include secure lockers giving you peace of mind that your things are safe whilst you clamber up the walls and there is also a café where you can get some well-earned refreshments after a tiring hour of facing fun challenges. Clip 'n Climb can also be hired out for birthdays, corporate events and other events. If you are into fitness or just fancy having some fun with your friends or family then visit Clip 'n Climb.
The Troubadour

The Troubadour is a coffee house, one of the last of its kind located on Old Brompton Road is less than a 5 minute walk from Earl's Court Tube station. It opened in 1954 and has played host to a number of major artists who were in various stages of their career such as Bob Dylan, Jimmy Page and Jimi Hendrix. You can catch some live music here still as a variety of bands perform here. If you fancy having a coffee or grabbing a bite and maybe want to experience what it was like in London 40 years ago then the Troubadour is one of the last places you can do that.
To make space for all the purchases made at North End Road Market, why not use Access Box Storage?