Why is there a need for sports equipment storage?
There has been an increase in participation in sports as figures show that there was a significant increase in young people participating in sports.
That means there is more and more sports equipment being used but also means there will be those who may not be using their sports equipment. This leads to space being taken up at home that could be better used.
Seasonal sports such as skiing and snowboarding mean for most of the year skis, snowboards and all the other related gear will be (somewhere) cluttering up your home or garage.
Your winter sports gear may be at risk of being damaged or stolen whilst it could all be safely put away in a storage unit.
Transporting all your sports equipment down to your nearest self-storage facility yourself, then having to fill out paperwork before being permitted to put your belongings into storage takes up precious time. This is what turns many people away from using storage facilities so there is a need for sports equipment storage and Box Storage, provides that hassle-free method of storage.
Why you should opt for storage with a collection for sports equipment storage?


Local Sports Teams
Many people participate in a local sports team and some of those local teams have no fixed clubhouse which leads to various sports equipment items cluttering up your home. This can lead to aggravation as a bunch of cricket bats could be taking up space in your living room which may lead to arguments about space with the others living with you.
By using storage with collection your sports equipment will be taken away and stored safely and can be delivered back to you at your convenience.
Winter Sports
Since there are seasonal sports there will be a need for sports equipment storage during the season where it is not suitable to be using these sports equipment such as skiing and snowboarding. Skis and snowboards are very valuable pieces of equipment so you may not want to leave these things lying around at home or in your garage as they could very easily be damaged or stolen.
By using Access Box Storage your sports equipment can be taken and delivered to a secure storage facility and stored away until you need to dust off the old skis and hit the slopes.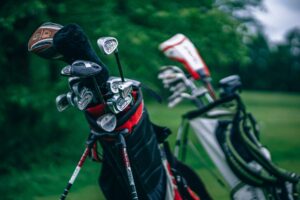 Summer Sports
In recent years the weather has been improving during summer which means that more and more people have been taking part in summer sports such as surfing. This leads to surfboards taking up space in your home for most of the year. This can be avoided by using storage with a collection where you can have your surfboard stored away safely and ready to be delivered when the sun comes back and you can hit the waves.
A lot of students participate in summer sports and need to place their belongings. This is why it is great that Access Box Storage offers storage for students in London where any student can safely store anything they don't need during the summer.
There are lots of people who enjoy playing golf, weather-permitting of course. However, this means golf bags and trolleys could be taking up space in your home such as the hallway which makes them look large and unsightly which is not what you want to see every time you come home. The golf clubs can also be very expensive so may be prone to damage if stored at home so by using storage with a collection you can have your golf equipment taken to a storage facility. Here your belongings will be safe from any damage and delivered back to you when you want to hit the fairway. We offer reliable and secure moving and storage services in London, so you don't have to worry about your stuff while already stressing about the move.
Access Box Storage provides you with affordable student storage across London. Free boxes and collection. Get started!